HUNTINGTON – A young man shot by a Boyd County official two weeks ago during a domestic argument was shot in the left side of his back, according to a doctor's medical report.
The Boyd County Sheriff's Department said Bradley A. Mills, 24, was shot by Christopher R. Hutchison during an argument at a residence in a mobile home park at 1484 Court of Three Sisters in the early morning hours of July 6. Hutchison is the deputy director of the county's Office of Emergency Management.
Mills was dating Hutchison's sister, according to authorities. Hutchison has said the shooting was self defense. Authorities are investigating the incident but no charges have been filed. Hutchison has not been accused of any wrongdoing.
"He (Mills) sustained a GSW (gunshot wound) to the left side of his back at an apparent point blank range with no exit wound," said the report by Dr. Thomas Adams which was filed at Cabell Huntington Hospital. "Alcohol was involved."
Melissa Stroud, the mother of Mills, released the doctor's brief report. She said doctors at the hospital told her the bullet went through her son's lungs and spine and he is in critical condition at the hospital.
"He will be paralyzed from the breast down," said Stroud. "It was so close up in the back the gunpowder was all over his back and if it had of been further away none of that gun powder would have been on his back. So he (Hutchison) had to have been right behind him pointed at his skin and shot him. That's what the doctors told me."
The sheriff's department said Hutchison, Mills and Hutchison's family members lived together in a home at the mobile park and that Mills was dating Hutchison's sister.
Boyd County Judge Executive Eric Chaney said Hutchison was placed on paid leave from the time of the incident and remains on leave. Hutchison did not respond to efforts by The Daily Independent to reach him for comment.
Sheriff Bobby Jack Woods said he could not comment on the specific facts of an investigation into the shooting incident until the investigation is complete. He said the inquiry will be thorough and the deputy sheriff who responded to the shooting has been assigned to the case full-time.
Woods said once the investigation is completed, the findings will be presented to the Boyd County Commonwealth Attorney. The county attorney's office declined to comment because they said it is their policy not to comment on ongoing investigations.
The sheriff's department issued a press release after the shooting that stated the following:
"On July 6th, 2019, at 2:50 a.m., Boyd Co. Sheriff's Department responded to 1484 Court of Three Sisters in reference to a domestic disturbance that involved the discharging of a firearm.
"Upon arrival deputies made contact with Bradley A. Mills, who was laying on the kitchen floor and had sustained a gunshot wound to the upper body. Deputies learned Mills was in a verbal argument with Christopher R. Hutchison. The argument escalated at which time Hutchison pulled a pistol claiming he felt threatened by Mills. A struggle ensued at which time Hutchison shot Mills once.
"The two subjects know each other because Mills is dating Hutchison's sister and all subjects live at the address where the shooting occurred."
Stroud said her family is grief-stricken over the shooting of her son and they want answers regarding the facts of what happened. She said authorities told her "they couldn't discuss nothing with me."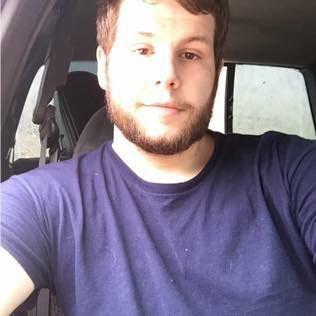 Stroud said that her son's condition is so critical doctors may need to transfer him to the Vanderbilt University Medical Center Hospital in Nashville, Tennessee.
"If they can't get him off the vent they are going to try one more thing and turn him over and put him on a new bed for patients with spinal injuries," Stroud said. "If that don't work they are going to have to send him to Vanderbilt (in) Tennessee."
Stroud said her son worked at restaurants and at a county jail in Tennessee for a period of time. She said her family maintains a constant presence at his hospital bedside.
"I go in there, I rub his head, I tell him he's okay," Stroud said. "I tell him I love him. I tell him nobody else will hurt him, that mom's here," she said.