ASHLAND A group of 200 to 250 volunteers started their Saturday morning off painting, mowing lawns and renovating homes of those who are unable to do so themselves.
This was the goal of the 17th annual Repair Affair, which assisted between 40 to 50 homeowners who could not physically work on their homes or are on fixed incomes.
"You just don't know until you go out and you sit down with these folks who's put in these applications. Seriously you just don't know what kind of problems they have, the needs they have, the struggles they have," said Shannon Hill, a leader of the Build Ashland Group.
This year, Build Ashland worked together with the city on the event. Each year the city budgets $10,000 to pay for building supplies.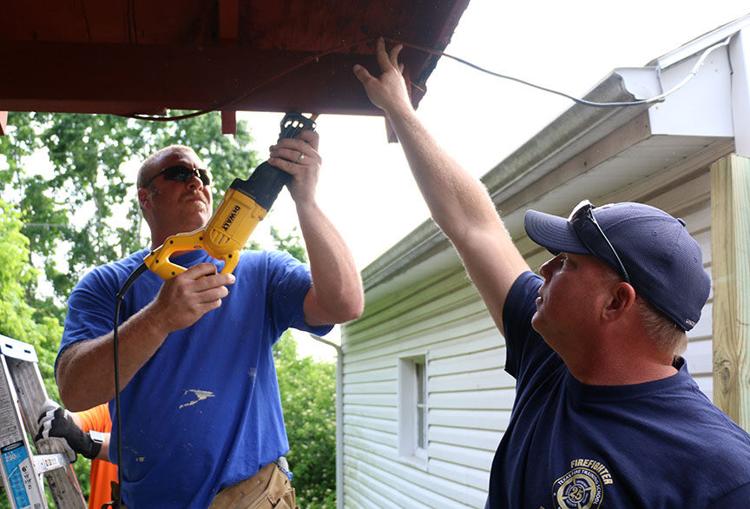 Danny McGuire and three other volunteers were tasked with replacing rotted wood on a porch, painting it and replacing shingles on Saturday. McGuire said it was his fourth year helping out with the event, citing how great of a program he thinks it is.
"I wish there was more of it. I think there's plenty of folks out here that don't have the means or don't have the ability to keep their property up the way they'd like to," he said.
At another location, Jesse Beckemeyer and his group cleaned the gutters of a residence, weedeated and repaired a fence. He also bragged on the event.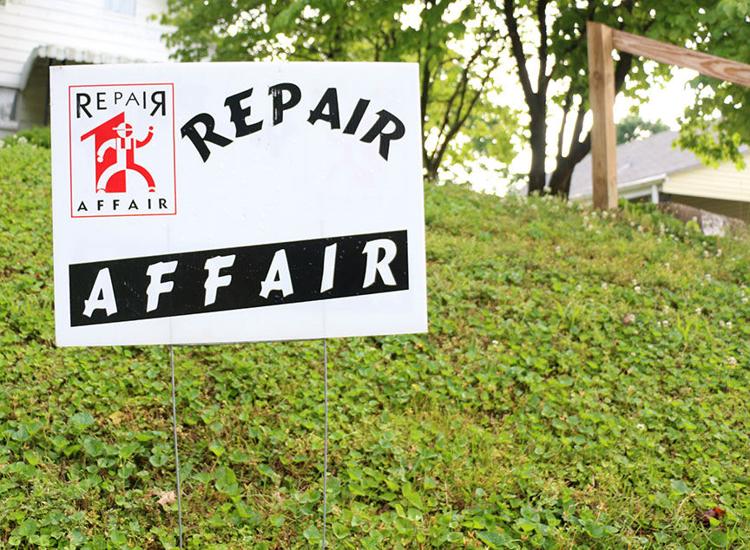 "It's a good opportunity to help those who can't do it on their own," he said.
Volunteer groups who came out included Grace Nazarene, Knights of Columbus, the Rosa Sanchez Group, King's Daughters Medical Center Emergency Room, Southern Baptist Disaster Relief of Kentucky, Young Professionals Association, Rose Hill eighth grade, Ashland Rotary Club, Credit Union Chapter, the sewer plant, Carpenters Local, the Janaya Oneal family, Marathon Petroleum Corporation, The Daily Independent, Build Ashland and Ashland Mayor Steve Gilmore, Boy Scouts Troop 112, Ashland Elks Lodge, the Beaumont family and Ashton Stidham, William Kovacs and Larry Royster and Brian Daniel, Kane Albertson and Jack Withrow.
(606) 326-2653 |