CANNONSBURG Suicide rates are rising nationally and Boyd County is no exception.
Hammond is reporting 10 confirmed suicides in Boyd this year with the first occurring in February and the latest happening in the middle of May.
Typically Hammond handles about 10 to 12 suicide cases a year and said reaching that number in such a short period of time is cause for concern.
To raise awareness, Pathways, Inc. and the Boyd County Coroner's Office are partnering together to host a special, free showing of the documentary film Suicide: The Ripple Effect.
The showing will be held Sunday, July 29 at 7 p.m. in the KYOVA 10 Theatre on U.S. 60.
"We want to start the conversation," Boyd Coroner Mark Hammond said. "Suicide is very prevalent in our community."
Reaching the office's yearly average in a four-month time span is a big reason why Hammond wanted to partner with Pathways to bring in the film, Suicide: The Ripple Effect.
The film is a feature length documentary that journeys with Kevin Hines, who attempted to take his life by jumping off the Golden Gate Bridge at 19-years-old. Hines is one of 17 who have survived the jump.
While discussing suicide numbers, the agencies decided to host the viewing to raise awareness about suicide, said Marshall Tyson, Organization Development Specialist at Pathways.
"In Kentucky, suicide is the second leading cause of death for individuals ages 10 to 34," Pathways said in a press release, citing a report by the American Foundation for Suicide Prevention. "In fact, more than three times as many people die by suicide in Kentucky than by homicide."
In Boyd, those who have committed suicide this year were mostly men with an age range of anywhere between 21 to 80, Hammond said.
Pathways said there's no single cause for suicide, but "most often occurs when stressors and health issues converge to create an experience of hopelessness and despair."
Warning signs can be exhibited in talk, behavior or mood and risk factors can include health, environmental and historical factors, the agency said.
While most of the suicides reported in Boyd were not a direct result of addiction, Hammond can't help but notice that those demographics match the drug cases his office handles.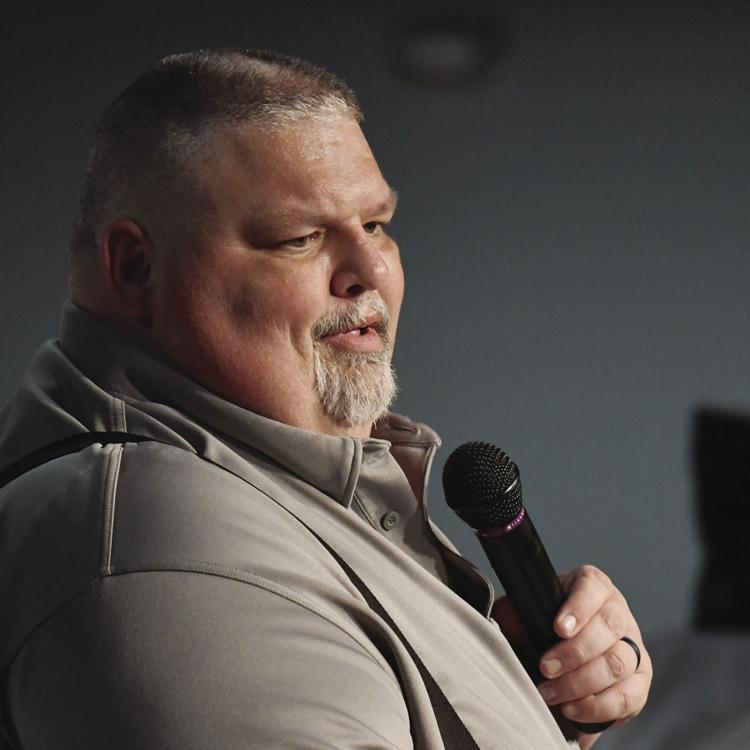 When Hammond handles a suicide case, he looks into the reason behind the action. Mental illness plays a large role and some are elderly who don't want to be a burden on their families, but there's "a vast array of why," Hammond said.
Suicide has no boundaries. Hammond said a person could be the poorest of the poor or the richest of the rich, that "has nothing to do with it."
Hammond and Tyson said they want to start a conversation surrounding mental health and the effects of suicide on those left behind.
The title of the film, The Ripple Effect rings true for Hammond. His office sees the effect suicide plays in the lives of the person's family, friends and the community as a whole.
"It effects everybody," he said.
The showing will give the agencies an opportunity to inform attendees of resources for those in need of help, Tyson said.
"We need more resources, but we want to get what we have out there, so people can get help and not resort to suicide," Hammond said.
Pathways offers free suicide prevention materials and training free of charge by calling (606) 329-8588 extension 4109 or 4099.
"Pathways wants to start the conversation about suicide and offer hope to individuals who may have thoughts of hopelessness or are suffering from undiagnosed or untreated depression, anxiety, or a substance use disorder," Pathways said.
Available options for anyone having suicidal thoughts include call centers such as Pathways' crisis service, 1-800-562-8909, and the national suicide hotline, 1-800-273-8255.
To make a group reservation for the film viewing or to receive more information call Tyson at (606) 329-8588 extension 4128 or the Coroner's office at (606) 388-2153.
(606) 326-2654 |