Mary Gifford and Donna Suttle have made a difficult decision. The business their father started 73 years ago — one that has been an Ashland institution for generations — will be closing.
The decision to close the South Ashland Florist & Greenhouse is bittersweet. Like most family-owned and run businesses, a lot of family memories are tied to the greenhouse.
"I was not a regular teenager," Mary Gifford said. "On Saturday my Daddy said 'Get up, it's time to go to work."
"We both worked it since we were kids," Gifford's sister, Donna Suttle, said. "I was the baby, so she has worked a little longer."
Gifford's work, she said, was helping her father with the South Ashland Florist & Greenhouse, located in South Ashland behind Food Fair. Their father Ralph Childers started the greenhouse in 1946, basically because their mother June Childers loved flowers and he wanted to make her happy. This soon grew into a thriving business which supplied not only flowers but also all manner of growing things like vegetables, shrubs, and whatever was needed to maintain them. At one point (around 1955) the greenhouse carried lawnmowers and roto-tillers for their customers, because no one else in Ashland carried them.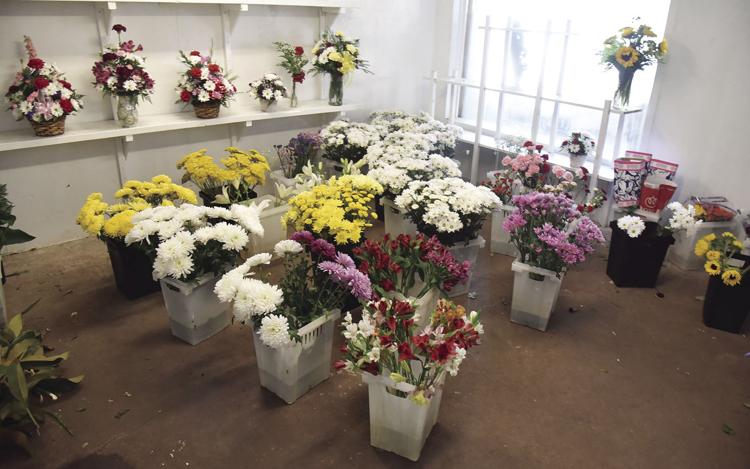 "They did take it a little easier on me because I was the baby," Donna Suttle said. "But I started working here full time when I was 17, and I have been here since. I made my first corsage and my first casket spray then, and I couldn't count how many I have made since then."
The greenhouse has always provided a variety of the things their customers needed. Flowers and arrangements for weddings were always a big part of what they provided, but the range of what they had to offer was virtually endless. Celebrations, get-well, funerals, and every other conceivable need - or as Suttle said, 'We did it all'. And the two sisters complemented one another perfectly, each playing to their own strengths to provide a high quality, personal touch across the Tri-State that brought in new customers, and made friends of the regular customers.
"I call her the clean person, and I'm the dirty person," Mary Gifford said with a laugh. "I work in the greenhouse and she works up front."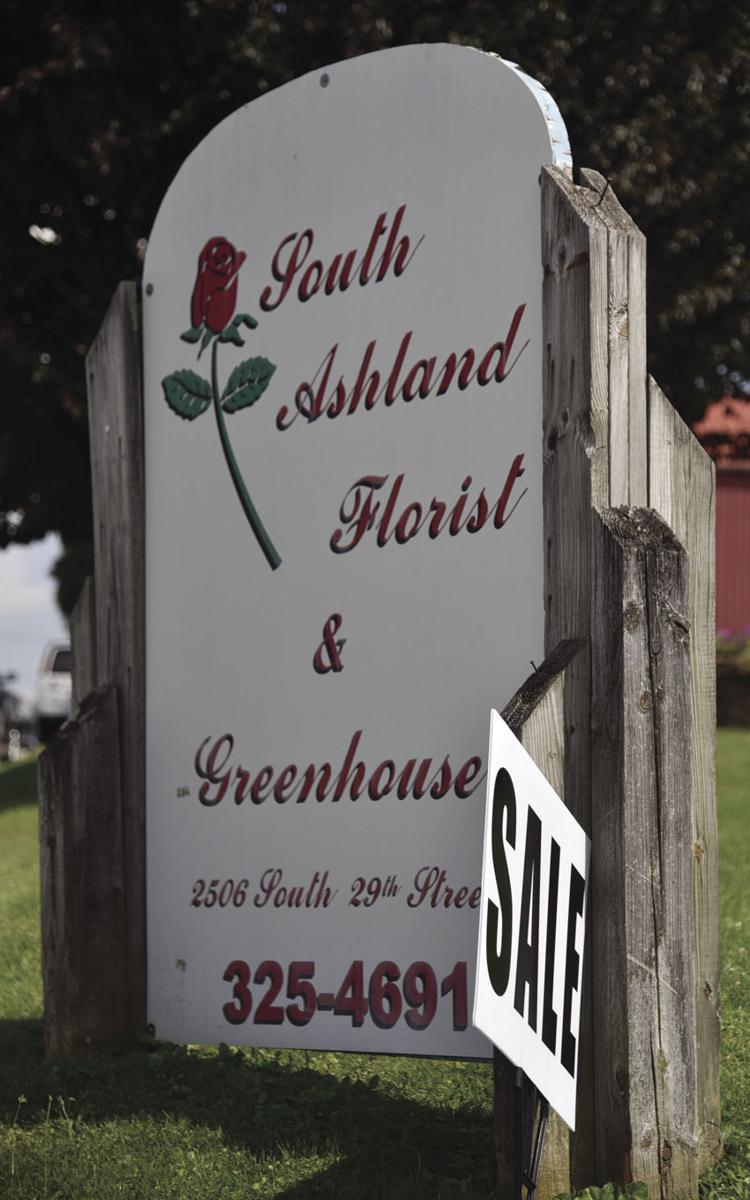 Gifford and Suttle have run the greenhouse on their own for 23 years, since their brother Doug Childers passed away. And, during that time, there have been a lot of changes in the way products are ordered, shipped, and even in the way products are grown.
"The technology is so different now," Gifford said. "And it's so hard to keep up with."
Suttle said one challenging trend to the business was the advent of the big 'box stores.' When their brother was still with the business the greenhouse supplied all of the growing needs to places like K-Mart and WoolCo locally and even filled orders from similar stores in Huntington, W.Va. But when the bigger stores moved in, Settle said, it ruined that part of the business.
The sisters said all of these factors have contributed to the decision to close the business at the end of July. Suttle said she has no children, and Gifford's children are all grown with careers of their own. Another hurdle is that their brother used to do all of the growing and the maintenance for the business, and since his passing they have been forced to contract the work out when their aging equipment needs repaired or replaced "We would have to invest a lot in the new technology," Suttle said. "And it would be like starting a new business."
The sisters pointed out there are multiple quality greenhouses in the area run by relatively young people who have an edge by already being up on the technology used in ordering, shipping, and even growing the plants and flowers. But the sisters feel that, at this point in their lives, they don't want to reinvent a business that has also seen a decrease in demand in recent years.
"But there are so many memories," Suttle said. "I hate to close the place."
Mary Gifford shares her sister's thoughts on closing the 73 year-old family business, but also sees the need for it. The business will close at the end of July, and the sister's have put it and the nearly three acres of land that goes with it, up for sale. But the friends they – and their family – have made over the years are priceless. Those they will keep forever.