ASHLAND From racing in a Lamborghini to riding the range, a former Worthington resident is successfully pursing a career in show business.
Matt Fling appears in a western titled "Warpath," which is expected to be released in May.
"It was a dream to be in a western," he said. The story, set in the 1860s, is of a woman who goes in search of her husband (played by Fling) who had left home to find gold. "It was a really cool role."
"Warpath" was written and directed by Josh Becker, best known for the movie "Running Time" in 1997. Becker also appeared in the 1992 cult classic "Army of Darkness."
Fling said the movie will likely premiere in Detroit, where Becker lives and prefers to work. It might appear at a variety of independent theaters.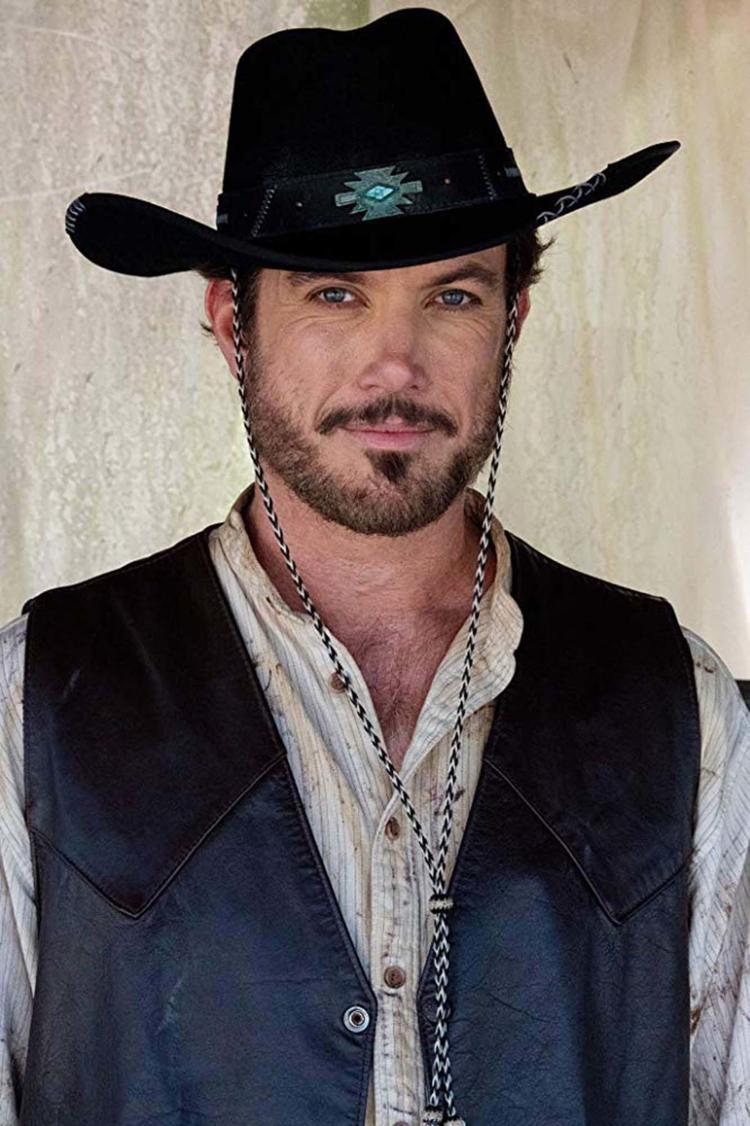 The 45-year-old was born in Columbus, but spent his formative years in Worthington, graduating from Russell High School in 1992. He attended the University of Kentucky for two years and discovered acting and modeling.
While in college, he attended a convention, where he met Diane Hill Hardin, who appeared in movies and television programs including "Little House on the Prairie" and "Sanford and Son." She had become a manager and had an acting school in New York called The Diane Hill Hardin Young Actors Space.
"She encouraged me to go to Los Angeles, so I moved there," he said, noting he took her classes for five years with such actors as Elizabeth Berkley and Jessica Biel. All the while, he auditioned and worked in theater.
He said his parents weren't crazy about his career choice.
"I was almost 21 and they couldn't do a whole lot about it," he said. "I just drove my Jeep Cherokee out there."
Los Angeles brought culture shock.
"It took me a few years to adjust to it out here," he said, adding he worked in upscale restaurants and lived in West Hollywood. "It was all new to me, but once I adjusted, it started feeling like home and it totally feels like home now."
"Warpath" isn't Fling's first movie.
In 2014, he appeared in a vampire movie titled "Teeth and Blood" and in 2010, he was in "Littlerock," which won a Gotham Independent Spirit Award in 2011.
He also appeared on the television show "Betrayed," which airs on ID.
He said most of his time in Los Angeles is spent on "looking for the next gig." He said he would love to work with Clint Eastwood or Bruce Campbell.
Meanwhile, he has appeared in a television advertising campaign for Lamborghini and BMW as a precision driver.
"It's not stunt driving, but you do drive really fast," he said.
He also has done voice over work in movies and ad campaigns, which he said he enjoyed.
"In voice over work, you basically wear your pajamas and hat," he said, noting lack of visuals is quicker and more relaxing. "I would love to do a cartoon."
(606) 326-2661 |