CATLETTSBURG A recovery garden at the Boyd County Extension Office is helping those who are in the process of overcoming addictions.
Boyd County Supplemental Nutrition Assistance Program-Education (SNAP-Ed) Assistant Susan Grimmett and Horticulture Agent Lori Bowling are partnering with the Sanibel House Recovery Center in Catlettsburg on the garden. Tuesday morning a group of 17 men from the recovery center prepped three garden beds and planted a variety of vegetables including tomatoes, peppers, onions, cabbage and zucchini.
Jake Hall, a peer support specialist at the Sanibel House Recovery Center, said the garden allows the group to become involved in their community, noting residents are taught that doing so can help them stay sober.
"It's just kind of a way for them to learn and give back at the same time and then developing these types of hobbies and skills is going to be important for them to continue to move on in their sobriety," he said.
The group also visits the extension office for cooking classes focused on healthy meals, he said.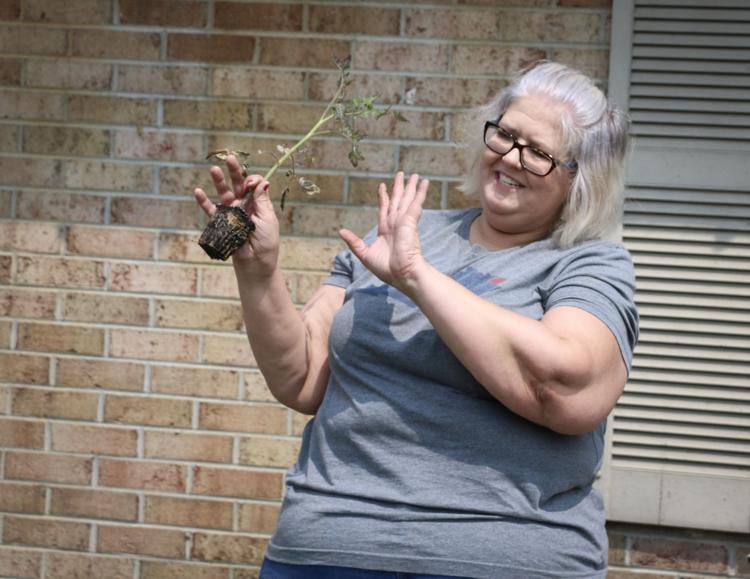 Bowling said it will be completely up to the group to tend to the garden. She noted she oversees several horticulture programs, pointing out many can be considered "horticulture therapy."
"So this is just another form of therapy and it's great for these guys to stay busy, keep their mind off some of the things in their past and to look to the future," she said.
Residents of the recovery center enjoyed their time in the garden on Tuesday. Jake Mullins said he felt it was beneficial for everyone to work together.
"I think it's great for us being recovering addicts, it gives us our sense of humor back because we're out here sober," he said.
Adam Thompson said it was nice to be outdoors and working, noting those under the influence tend to stay inside. He added he also likes having the opportunity to help make something and to see the outcome of everyone's efforts.
"So it's related to our life with treatment, we get to see the outcome in the end," he said.
Once the vegetables have grown Grimmett will teach the residents how to cook with them.
(606) 326-2653 |