ASHLAND Within a week of its creation, a Facebook group featuring random acts of kindness in honor of Cody Gollihue has racked up thousands of members and spread across the globe.
Cody died from a car accident May 26 at the age of 21. It was his personality and outlook on life that drew his family to create the page "Random Acts Of Cody Kindness #RACK," in remembrance of his own caring actions.
"He liked to do nice things for people," said Cody's father, Elliott, who called Cody the perfect son and a devout Christian.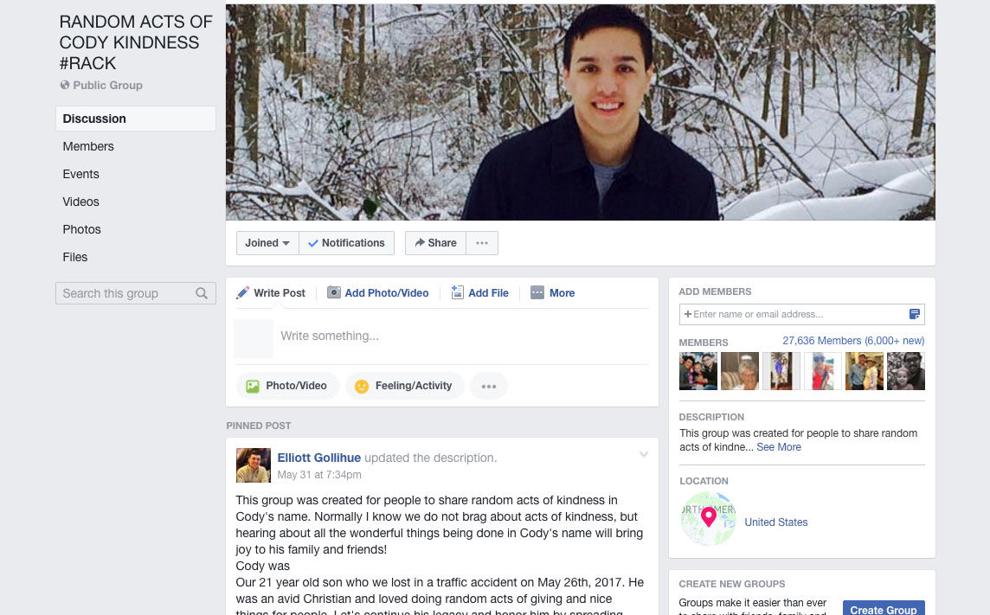 The group has reached over 27,000 members, influencing others to perform random acts of kindness along all 50 states and over 40 countries.
Neither Elliott nor Cody's mother Lea Ann were anticipating the attention the page has gained.
"We are overwhelmed with how much this has taken off. We know that it's much much bigger than Lea Ann and I. We firmly believe it's God and Cody working hand-in-hand to make great changes for our world," said Elliott.
Elliott said the goal behind the page is to spread love, whether it is paying for another person's meal or even opening the door for someone. Those doing so can, in turn, post about it on the page if they wish or even share their experiences when someone performs a RACK for them.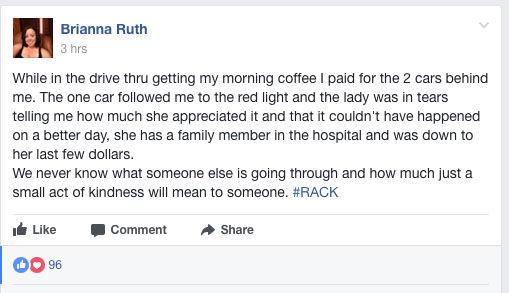 The page's inbox has also been flooded with messages of inspiration from other's saying their hope has been restored and some stating they are going to start returning to church, said Elliott.
"To see that many people honoring him that don't even know him, it's pretty special," said Lea Ann.
Kathy Castle is one of many who has performed RACK's and has even received a few herself. She said she first purchased breakfast for everyone at her bank and then brought dinner to the Gollihue family.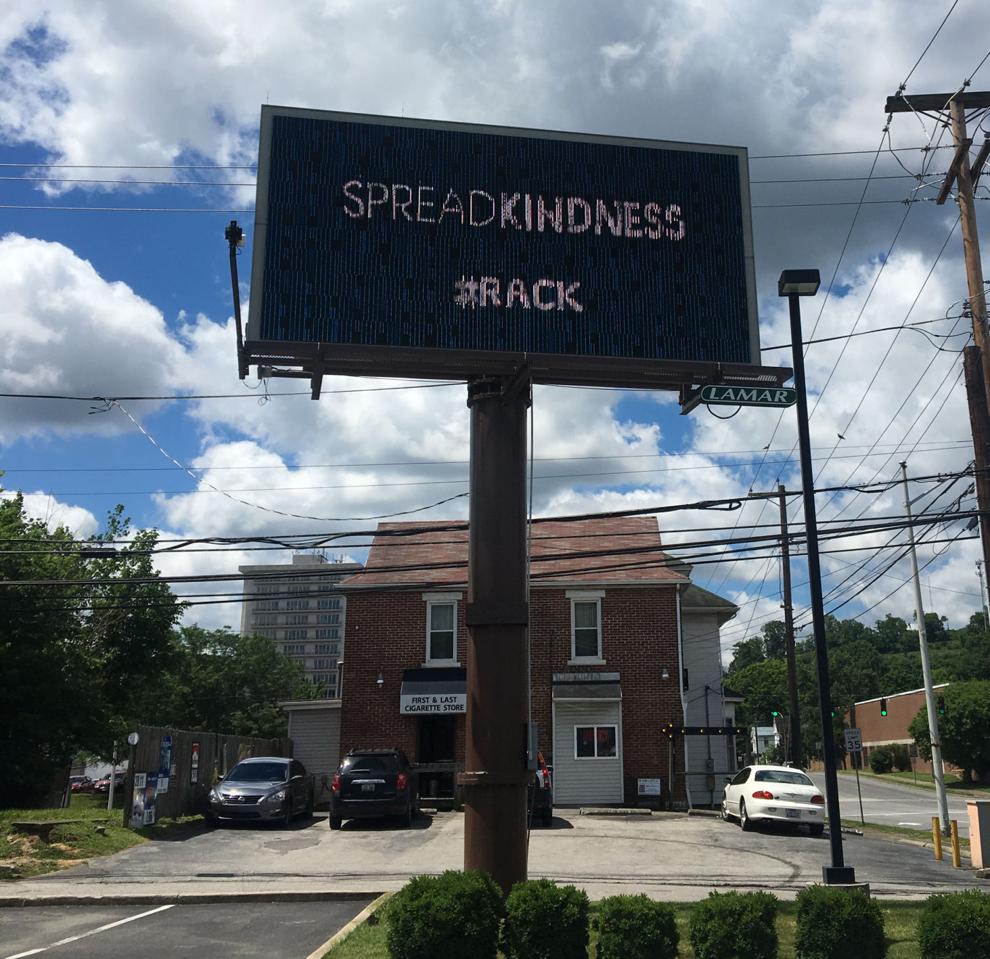 The first thing Castle does each morning is check her Facebook to see what others have posted on the page.
"It just amazes you how people's hearts have changed," she said, explaining that others now seem to be uplifting and helping each other instead of arguing about topics from politics to sports.
"I pray that it lasts and lasts and lasts because we need this," she said. "We've been through such a hard time as a country and still are and I think this is uniting us where everything else has been dividing us."
(606) 326-2653 |