MOREHEAD Preventing family separation and reducing the number of children entering the foster care system is the goal of a child welfare act explained in one of nine statewide forums held recently in Rowan County.
The Family First Preservation Services Act, passed in the 2019 regular legislative session and signed into law by Gov. Matt Bevin, implements child welfare reform by redirecting federal funds - Title IV-E funding- to evidence-based, preventative services for children, parents or caregivers.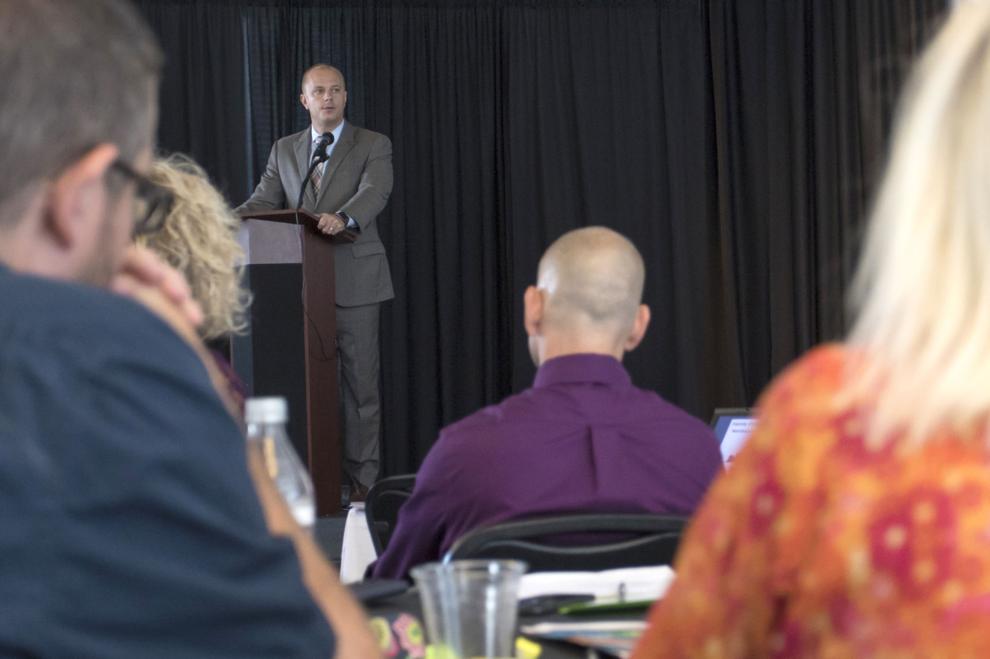 The law was put into effect as part of the 2018 Bipartisan Budget Act signed by President Donald Trump.
"The opportunities provided to us through family first really allow us to really invest in strengthening families from the inside out at an early point in time than when things are in crisis," said Jessica Brown, executive director for the Department for Community Based Services.
The services must fall into one of three categories: mental health services, substance abuse treatment or in-home skill-based parenting programs in order to get funded.
"There is no income AFDC test. So, if a child is determined to be a candidate for foster care and there is a high-risk behavior that can be offset by an evidence-based practice those families are eligible for the funding," said Brown.
Brown said that their number one concern will always be safety.
"This is not for if a family that is non-compliant and there is a child that is at risk," she said. "This is for those families that we can't offer intervention because of a lack of resources."
Brown said the Northeastern region including Boyd, Greenup, Rowan and other counties have programs like the Sobriety Treatment and Recovery Team (STAR) and Kentucky Strengthening Ties and Empowering Parents (KSTEP) that have already made advancements towards the goal.
"You all are very fortunate that you already have some wonderful prevention services," said Brown. "We've seen that those prevention services are already lowering your out of home care numbers."
Kentucky will be an early implementer of this law.
"We felt like we're in an unprecedented opportunity to make real change," said Eric Clark, Commissioner for the Department for Community Based Services.
Christopher Hagans spoke during the final forum at the Rowan County Arts Center about his experience with abuse in the foster care system and how preventative services could have kept him with his mother.
"It's not my voice I need you to pay attention to, said Hagans." There are a lot of crying kids out there, crying families that need help."
Clark said that the law gives organizations the chance to work together in reducing the amount of families being broke apart.
"The Department for Community Based Services plays a key role in child welfare. We are the state child welfare agency, but we are not the child welfare system," said Clark. "You along with us are."
States have until October 2021 to comply, but Kentucky will begin on October 1.