ASHLAND Two Hearts Pregnancy Care Center hosted a "pro-life chain" on Sunday afternoon on Winchester Avenue to "stand up for life."
Rebecca Clere, Director of Center Services for Two Hearts Pregnancy Center in Ashland, said that the event is a prayerful and silent one to represent "Sanctity of Lives" month. The first Sunday of every October is recognized within the organization as "Sanctity of Lives Sunday."
"This is just a public witness of pro-life americans," Clere said. "We stand in honor of the 61 million lives lost in abortion since the passing of Roe vs. Wade. It's a national event."
Clere described the event as "standing up" for life.
"As a Christian, my faith commands us to love, and that just doesn't mean to love for what they could do for me, it means to love all life," Clere said. "We just feel like we need to stand up for them. Life is something that we don't have a right to take. God is in control of it."
Ginger Simpson, Two Hearts Pregnancy Center's director of center services in Coal Grove, was also in attendance.
"It's not a protest, being pro-life is standing up for life," Simpson said. "We're here in support of life."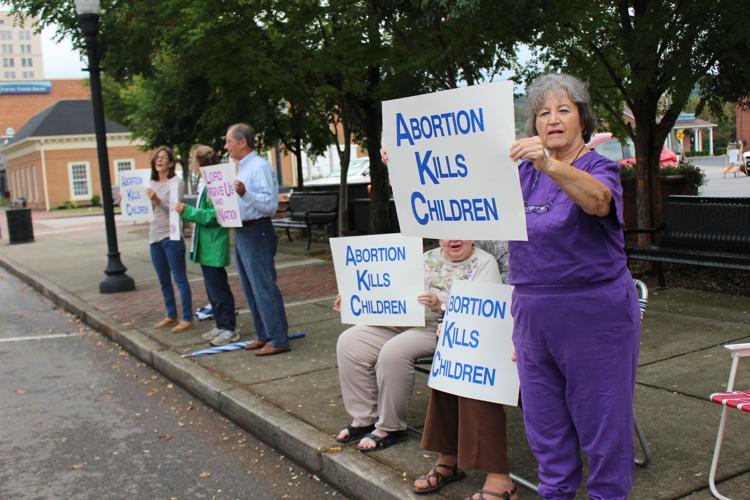 There were also pro-life chains in Greenup County on Laurel Street and Hickory Street, in Louisa on Main Street, and in Grayson in front of Kentucky Christian University on Sunday.
Clere said the event is annual and they've been doing it locally for decades.
"I've been doing it since 1991," Simpson said.
Johnny Riley, Two Hearts Pregnancy Care Center's chairman of the board, said that he was in attendance to bring awareness to abortion.
"I believe in the sanctity of life," said Riley. "I believe life begins at conception."
Riley said that the group's purpose is from heaven, and that Two Hearts Pregnancy Center is a Christian-based organization.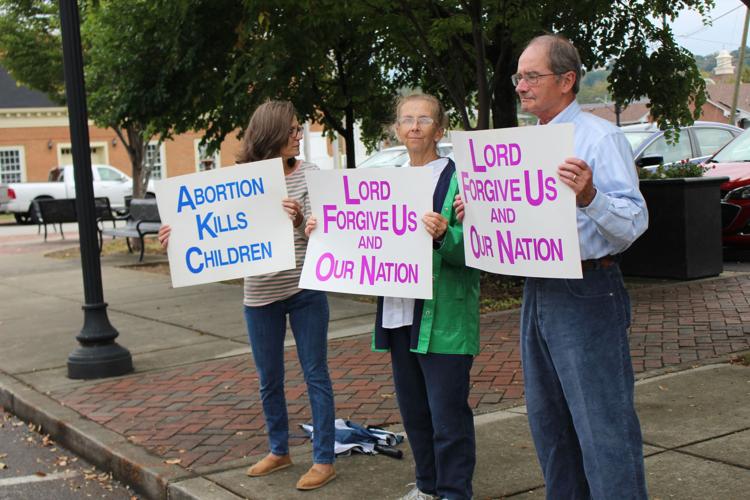 "We want God's will and purpose to be fulfilled in everybody's life," Riley said.
Riley said that the prayer chains have been going on for approximately 40 years.
"It's a great thing to do to let people know we're taking a stand," said Riley.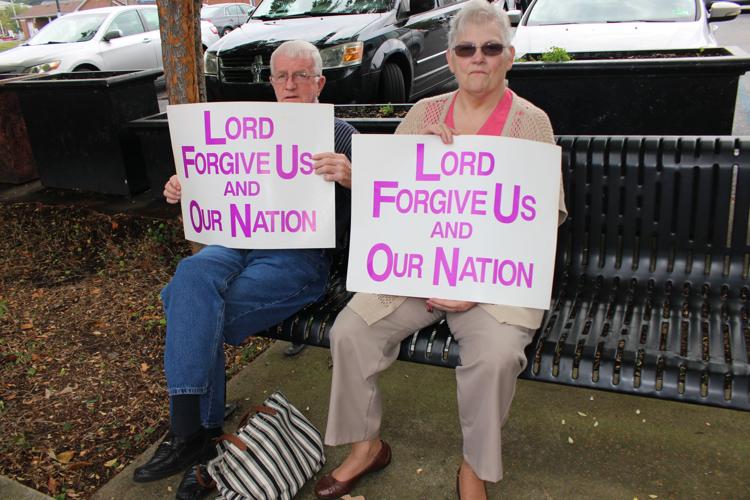 Contact Clere at (606) 465-4642 for more information. Individuals can also visit http://nationallifechain.org/ for more information.