Improving the quality of life of Kentuckians in the coming decades will require a fresh look at the state's policies towards education, job growth, health, and the state's tax code, according to a representative for the Kentucky Center for Economic Policy.
Sarah Zeller, outreach director for KCEP, spoke to Ashland Rotarians Monday afternoon, outlining what the nonprofit believes are some key steps the state can take to improve the economy in Kentucky. One priority is reforming what she described as the state's "upside down" tax code. The group recommends increasing the standard deduction to $4,000 and enacting an earned income tax credit. The group also recommends limiting deductions and exclusions for the state's highest earners. The changes could help raise $600 million, hold the bottom 60 percent of Kentuckians harmless, increase taxes on the next 20 percent by an average $68 more a year while increasing taxes on the top 20 percent.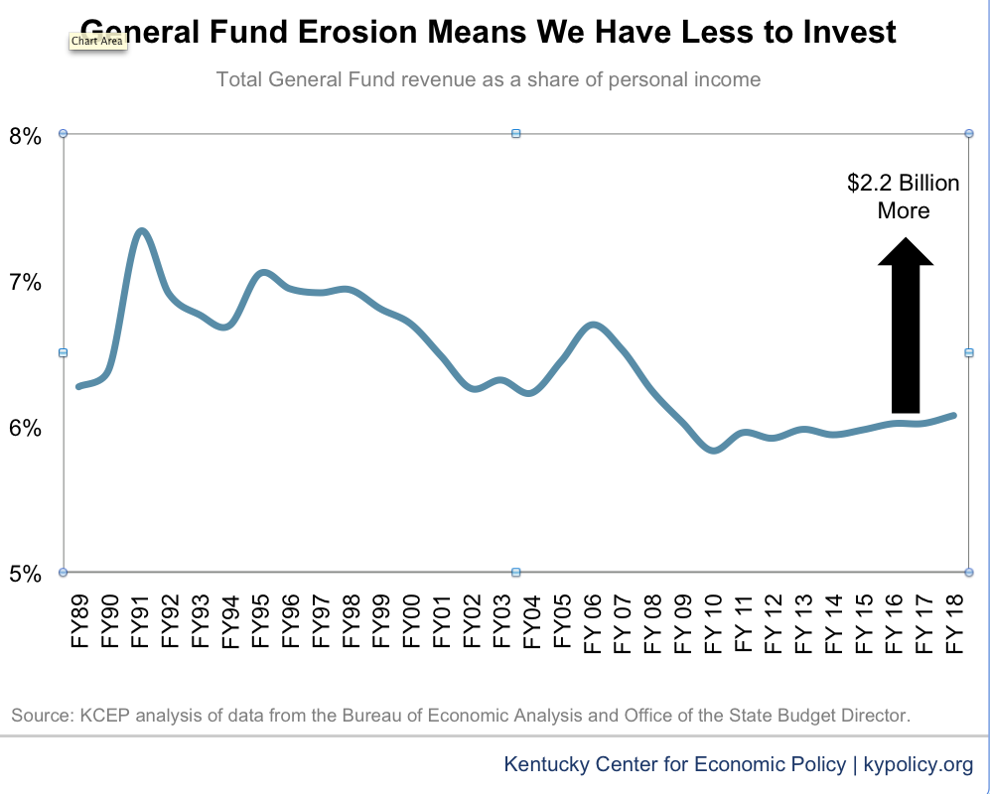 Another recommendation is to clean up tax breaks. Kentucky's property tax rate has been eroding for decades as the property tax base has grown, but collections are capped, she said. The center believes the current property tax rate should be frozen which would allow revenues to grow over time as property values increase. The cap on provider taxes paid by hospitals, which has been frozen at 2.5 percent of their 2006 revenues, should be lifted and the rate applied to current revenues. The center believes broadening the tax base can be accomplished by limiting sales tax exemptions and implementing a graduated income tax. The center also believes tax breaks for corporations should be trimmed.
Other goals should be removing new barriers to care from Medicaid, expanding alternatives to incarceration for certain drug offenders, and making health insurance more affordable through a state developed Medicaid buy-in.
"We believe we need to give Kentuckians a raise by slowly, gradually increasing the minimum wage to $15 an hour by 2025," Zeller said. "Gradual steps that will increase our economy. We need fair scheduling so Kentuckians can manage families....we also believe we need to increase Kentuckians' retirement security. Right now it's less than a fourth of Kentuckians have the ability to save for retirement. We have many Kentuckians who are not going to be ready to retire at an age when they want to."
(606)326-2648|