ASHLAND It's 2:55 and the buses are waiting, so Katie Holbrook steps out into the muggy August afternoon to keep her eyes on kids boarding for the ride home from Poage Elementary School.
Holbrook stands at the bus door and slaps high fives with every kid who gets on, then hurries back into the building, where more children are waiting for their afternoon release.
She's principal at Poage and it's the second day of classes, which means she has a ton of administrative work to slog through, but at this moment, making sure kids are safe and happy at the end of the day is top priority.
Because ultimately, Holbrook will tell you this: "We do what's in the best interest of the kids, no matter what."
Holbrook, 30, is Poage's new principal, taking over following the retirement of Jamie Lester. It's her first principalship, and in fact the first school administration job for which she had ever applied.
She is not new to the Ashland district, however, having taught at Hager Elementary for eight years in math intervention and fifth grade. The last two years of that time she served on a state committee writing new social studies standards and presented the committee's findings at a major conference.
It was that experience in part that triggered her decision to move from the classroom into administration. "I was ready for the next step in my career and when this came open I knew Poage was a school I'd want to go to. I wouldn't have left Hager for just any school," she said.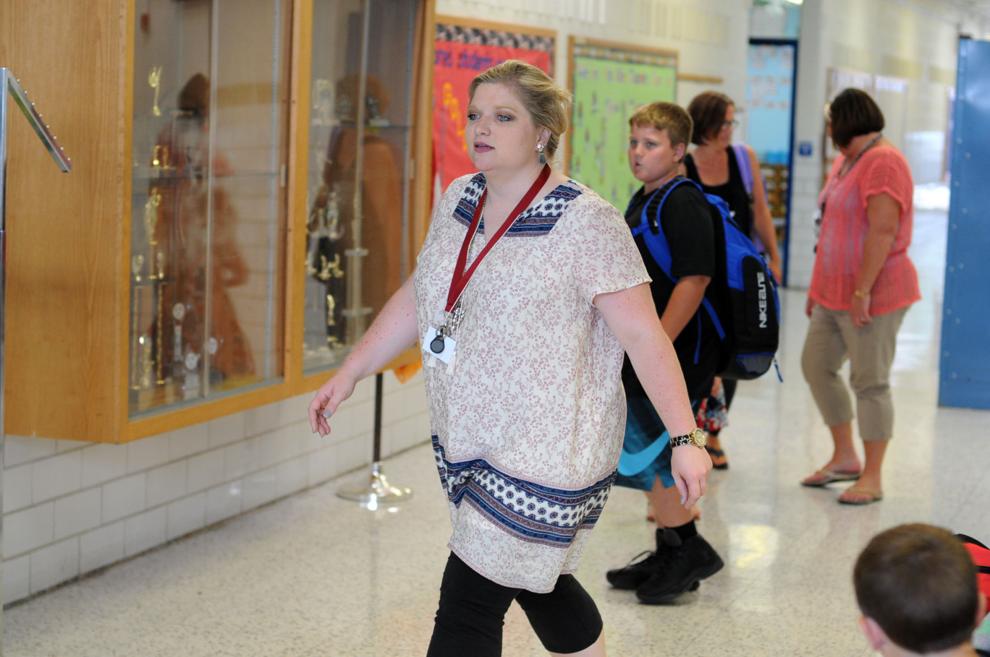 Working on the standards at the state level brought out her administrative instincts and enhanced leadership traits she had employed at Hager, where she was on the school council took on a teacher leader role. She worked at Hager under principals Linda Calhoun and Phillip Caudill, both of whom she calls "examples of what good leaders do."
Already acquainted with most of the Poage staff, Holbrook says she won't make any changes without their input. "The staff knows the school better than I do" she said.
She also plans to build community relationships with parents and says their role is vital to making a school work.
Holbrook says her leadership style is collaborative and she is planning to incorporate student centered learning and differential learning practices — meaning teaching all children at their own level, whether gifted and talented or struggling.
"It's a lot of work but it pays off in the end," she said.
She plans to build on programs for struggling math students and incorporating the district's science, technology, engineering and mathematics initiative into Poage curriculum.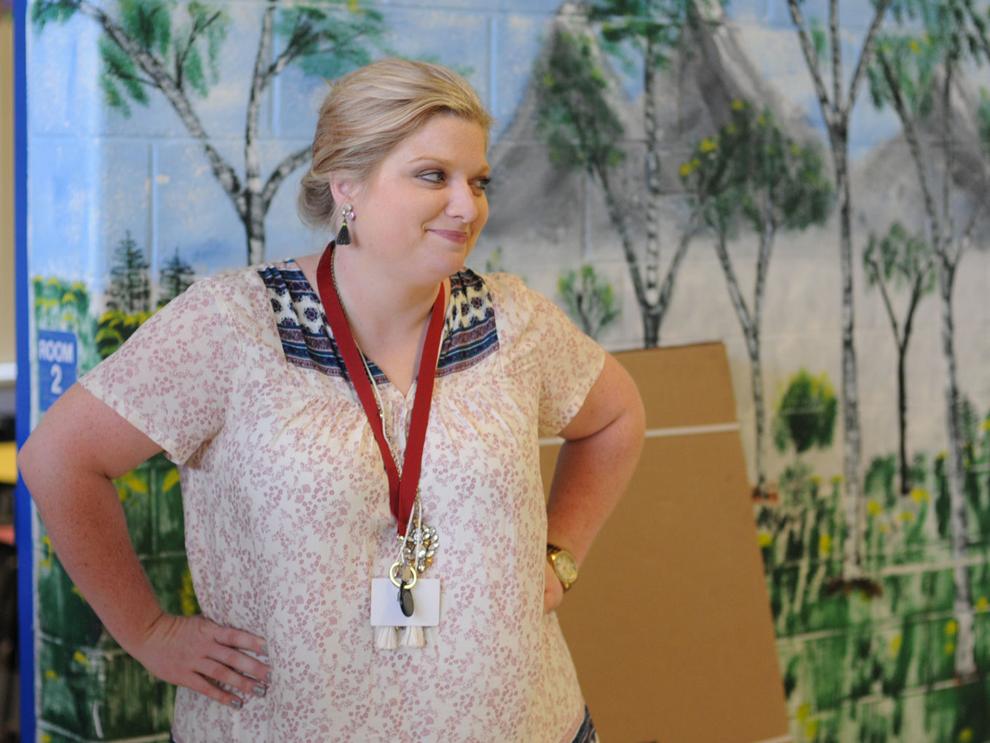 And yes, in answer to a question she was asked in her job interview, the traditional and much-loved noonball games will continue.
Ashland born and raised, Holbrook went to city schools through the elementary level and then transferred to Rose Hill Christian School, from which she graduated.
She earned her bachelor's and master's degrees and her Rank 1 educational rating at Morehead State University.
(606) 326-2652 |