ASHLAND A man listed as a suspect in the homicide of an Ashland man last month has been arrested in Lexington.
George Michael Slone, 49, of Ashland, was arrested by the University of Kentucky Police Department on Bull Len Road in Lexington on Boyd County warrants for third-degree criminal trespassing and murder, according to jail records. Slone was arrested on Thursday and lodged at the Fayette County Detention Center.
Slone was transferred Monday to the Boyd County Detention Center where he remains lodged. 
Slone is listed as the primary suspect in the death of Phil Marzetti, 65, of Ashland, according to police reports.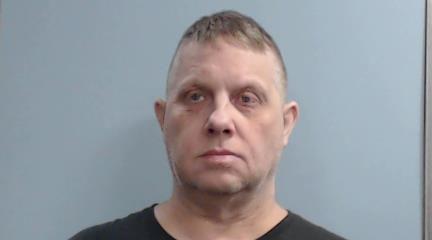 Slone and Marzetti both lived at a residence on the 2500 block of Auburn Ave., according to police.
The Ashland Police Department said it responded to a call last month to check on the welfare of Marzetti.
A press release published by the department said, upon arrival, officers found Marzetti deceased. Officers found evidence of foul play.
Police reports indicate the death is being investigated as a homicide. Police reports list a knife or a cutting weapon involved.
Boyd County Coroner Mark Hammond said Marzetti was pronounced deceased at the scene and his body was transported to Frankfort for autopsy.