Authorities in Greenup County have issued a citation to a man who they say caused damaged to the the historic Bennett's Mill Bridge in Greenup County.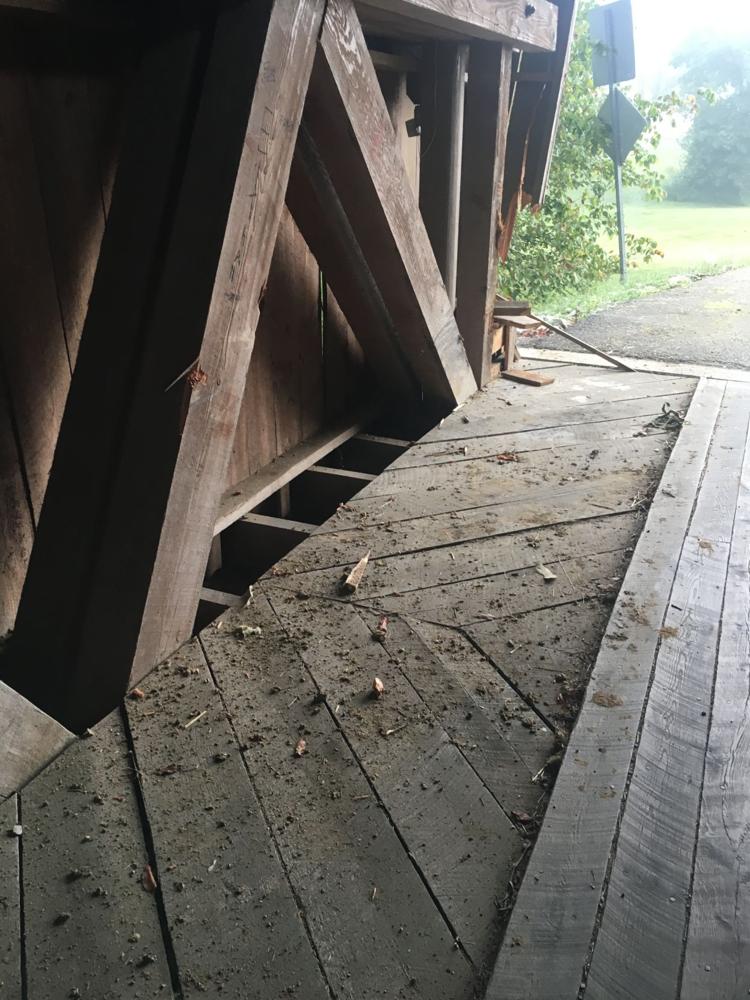 The bridge was damaged this past week by an individual on an all-terrain vehicle.The bridge spans Tygart's Creek on Rt. 7. The Greenup County Sheriff's Department said the man — who was not identified pending the filing of charges — crashed into the bridge, then left the scene. According to authorities the man then drove approximately another ten miles before wrecking the damaged vehicle again
Greenup County Sheriff's Department Deputy Bret Ritchie responded to the incident. The man was cited by Deputy Ritchie, but taken to the hospital rather than being arrested due to his condition. The investigation of the initial wreck in question has been turned over to the Kentucky State Police.
Local resident Bill Secrest of Argillite said the wreck is the latest in a series of accidents near the Bennett's Mill bridge. Secrest is a member of a local group which maintains both the Bennett's Mill and the Old Town bridges in Greenup County.
"It's a lot of damage," Secrest said. "And we are going to have to replace more than just the damaged spot. The facing board that runs from top to bottom will need to be changed, and the other boards behind it. We have called some people for estimates, and have even contacted a local Amish Carpenter who has experience in that type of construction."
Secrest said the bridge had been damaged before but the most recent damage was the most extensive. A motorist on an all terrain vehicle previously ran over a flagpole at the bridge another person on a similar vehicle ATV had crashed into the guardrail at the bridge.
Repairing a structure such as the Bennett's Mill Bridge can pose unique challenges, Secrest said. The bridge is deemed a historic site so repairs must be made with materials that were available to the original builders. Finding such materials are often difficult, Secrest said.
Secrest said that the group plans to pursue charges stemming from the damage.
The Bennett's Mill Bridge is safe for the traffic it was designed to accommodate. Secrest hopes to move forward on the repairs as soon as possible.