ASHLAND Christina Kovacs is more than aware of the everyday struggles that come with Lyme disease.
This includes not only numerous medical issues, but feeling isolated as well.
"A lot of times people who are patients kind of feel left out. They don't feel like they have anyone," said Kovacs, 29, who was diagnosed with the disease in 2011 after five years of tests and visits to numerous medical specialists.
This led her to reaching out to others with the disease online, searching for anyone she could connect with. The quest was unsuccessful, but did inspire Kovacs to create her own presence to hopefully encourage others to come to her.
She soon became the face behind ladyoflyme.com—her own personal blog—and now has around 50,000 visitors a month from around the globe. She also utilizes social media platforms that have gained thousands of followers.
With her current extensive reach to the Lyme community Kovacs has decided to bring those with Lyme disease, and other chronic illnesses, in the country together in honor of Lyme Disease Awareness Month.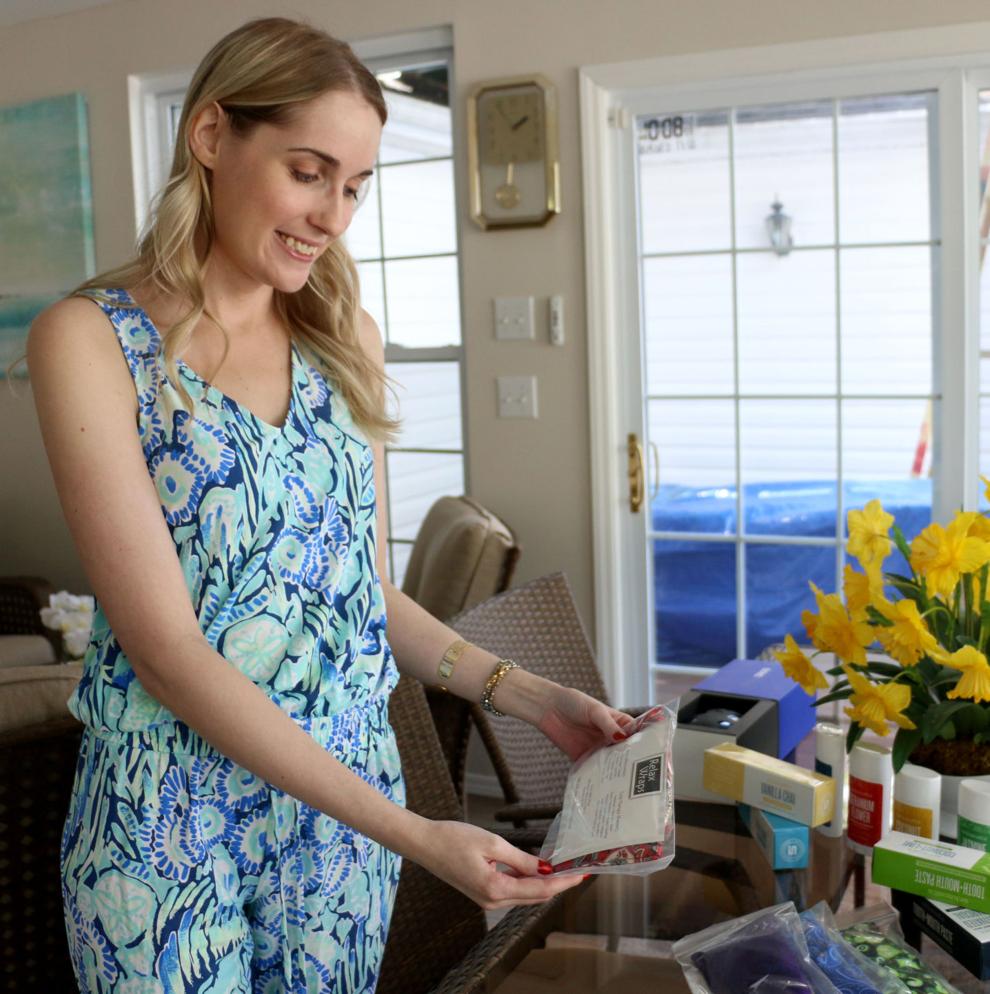 She is hosting an online giveaway for each day in May and has acquired over $10,000 worth of items donated by companies. Kovacs said she wanted to make sure the items would be of help to those with chronic illnesses including anything from heating pads to pain relief devices.
King's Daughters Medical Center has also pitched in to sponsor the giveaway for Kovacs, covering shipping costs, packaging materials and even flyers.
"I just thought it was so nice that they cared about patients with chronic illness and stuff because a lot of the times people in this community can feel like a little bit dismissed or forgotten or misunderstood," she said.
Kovacs said she wanted to ensure she was hosting something that would directly involve those with chromic illnesses, noting it is hard for most to attend events held to benefit the community like galas or races.
"The one thing that's kind of missing in that equation is the patients. The patients who are too sick to go to those events, the ones who are stuck at home who are bed bound, who are just too ill for that," she said, adding that the goal of the giveaway is to remind patients they are not alone.
With Kovacs' online presence she also hopes to bring awareness to Lyme disease. The disease is a bacterial infection that's caused by the bacteria Borrelia burgdorferi. Individuals can become infected if a tick that carries the bacteria bites them.
Kovacs became sick before going to college at the age of 18, not knowing anything about the disease. She progressively felt worse throughout the following years before finally figuring out what was causing it all.
"I really just want to save other people from going through what I went through and definitely just to remind people that there are ticks here in this area that carry the disease," she said.
(606) 326-2653 |