ASHLAND – A local non-profit that provides free clothing and assistance to those in need had to close operations on Monday after trash was dumped in their donation area during off-hours.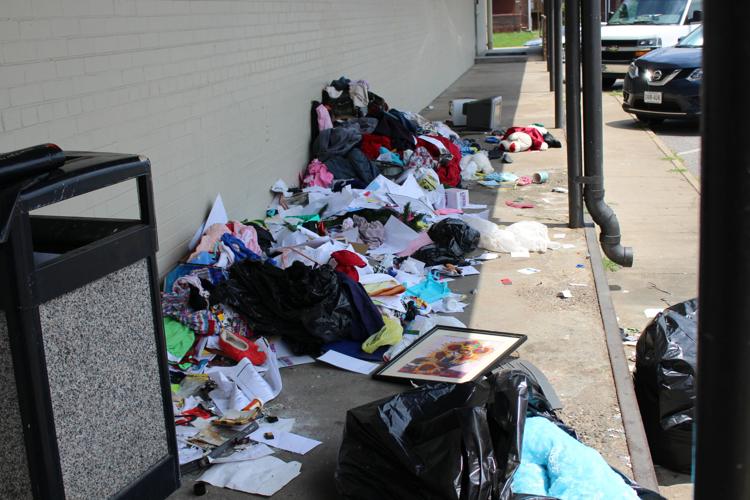 The problem of trash such as broken furniture and other useless items being dropped off at donation areas for nonprofits has been a continual problem. A year ago The Daily Independent reported on the dilemma  at The Salvation Army -- broken furniture, stained and sodden mattresses, televisions with cracked picture tubes and miscellaneous junk dumped at the nonprofit on Carter Avenue.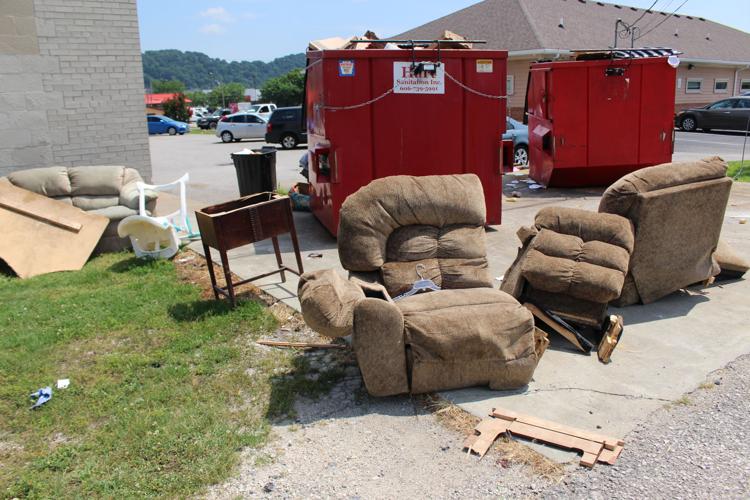 Over the weekend it happened at The Dressing Room. Sandy Riggs, a part-time associate, said trash, furniture and clothing items were left at the nonprofit. Unknown individuals tore through the bags causing such a mess that the organization had to close its doors on Monday to recuperate from the damage.
"We had to shut down today, we had people that needed help, needed services that we weren't able to help today because we're out here doing this," said Riggs.
Riggs said that the weekend donation drop off is a particular issue in the summer months, as people finish their rummage sales they tend to leave the junk outside the non-profit's doors. However, this does more harm than good to the organization.
Proper donations include clothing, linens, dishes, or any small items that may help someone starting up in an apartment, said Riggs. Improper donations include furniture and trash. The hours for donations are 9 a.m. to 3 p.m. Monday through Friday, said Riggs. Weekend drop off is not permitted and can be hazardous to the non-profit, as shown by this weekend's events.
"If someone can't make it by 3 p.m. to drop something off, if they call us we will stay later and meet them here," said Riggs. "We're not here on weekends, we've asked people to not drop off on weekends because of this."
The Dressing Room is part of The Neighborhood located at 2516 Carter Ave. and is a 501 c3 non-profit organization.
(606)326-2654|