SUMMIT The grand opening of the Armco Park Iron Ore Hiking Trail on Saturday signified another step to increase Boyd County tourism.
"It's been a long journey," said trail project administrator Kenny Messer. "We set out two years ago, Boyd County tourism did to create a county, a community here for outdoor adventure and I think we're well on our way."
In 2017 the county was awarded a $20,000 grant from the state to help complete the five-mile trail. The trail features benches, walking bridges and overlooks.
Messer said there are 10 sections of the trail—each with its own narrative, sharing the area's history with visitors. He applauded his wife, Candy, for putting in the hours of research to ensure this was a part of the trail.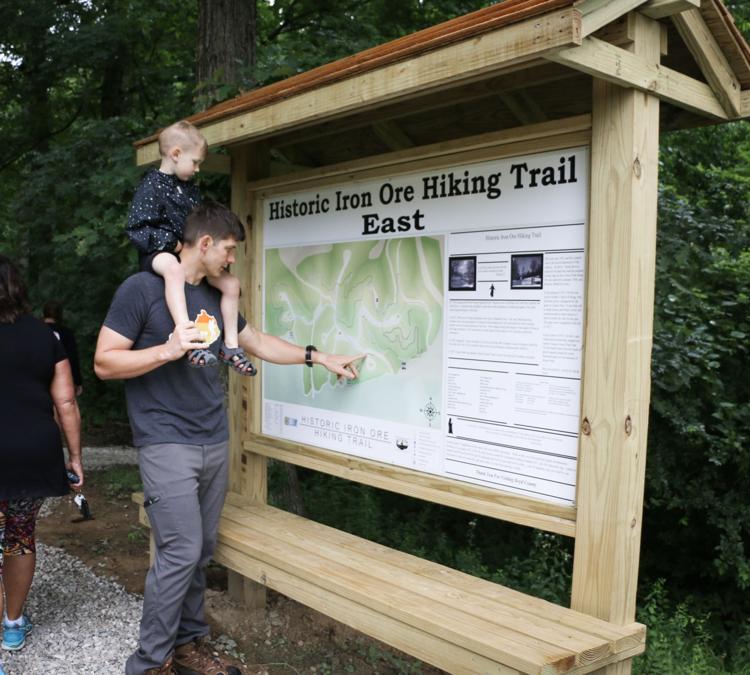 Boyd County Judge Executive Eric Chaney noted that the trail has a history that defines the area, pointing out it includes part of the brick road from the original Route 60 that went from Ashland to Lexington.
He explained there is no better way to give back to the community than though parks and recreation.
"Let this trail be the foundational cornerstone for the future development of our parks," he said. "We're going to put a lot of money in parks and a lot of time. We're going to make this park something great."
Sen. Robin Webb, D-Grayson and Rep. Terri Branham Clark, D-Ashland, also spoke on the future focus on outdoor recreation in the area.
"This isn't the end, it's the beginning. We've got something to build on, we've got a lot of resources here," said Webb.
"From the state level we are engaged and looking forward to expanding economic development through tourism and outdoor recreation in this area." said Branham Clark. "... I think the future of economic development in our area is going to grow in the outdoor adventures that we have in this area so I look forward to being a part of it."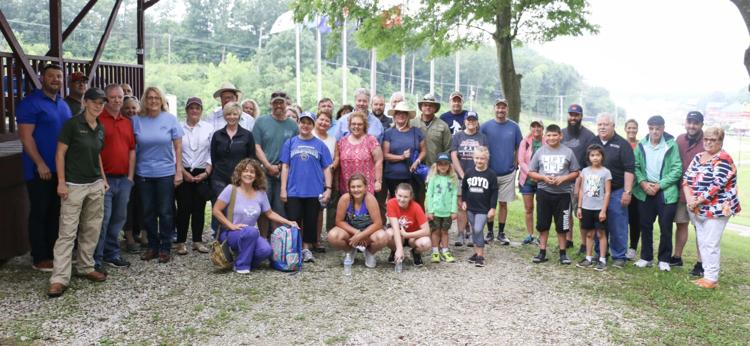 Community members also came out on Saturday, eager about the new addition to Armco Park. Kevin Hale said he has been following the project for the last two years, noting he grew up in Summit and remembers coming to the park as a child.
"Just to see something like this open up right here where everybody can enjoy it is something great," he said, adding that he hopes the Iron Ore Hiking Trail will bring in visitors to the county.
Lisa Culp also said she would like to see the trail attract those from out of town.
"We need something like this, we really do and the fact that it combines some exercise with some historical value of the area, it's important," she said.
(606) 326-2653 |