ASHLAND The great white tent housing King's Daughters Medical Center's Farmers Market was filled with enthusiastic shoppers ready for the first buy of the season Thursday.
Visitors waited in lines for a chance to take a look at selections that included fresh asparagus, beets, lettuce, mushrooms, eggs and herbs.
"I try to (come) when I can as often as I can and having this here really does help, you know, having something in the city of Ashland where it's successful," said Katie Bias as she waited for the market to officially open.
Bias said she anticipated buying kale, spinach and mushrooms. She said the produce is better than at chain grocery stores and that the farmers market pushes her to step outside of her comfort zone and cook different meals.
"If I see something here at the market that I've not used before, I'll pick it up, take it home and try to figure out something to do with it so it kind of forces me to be a little bit more creative with the way that I cook which is fun for me," said Bias.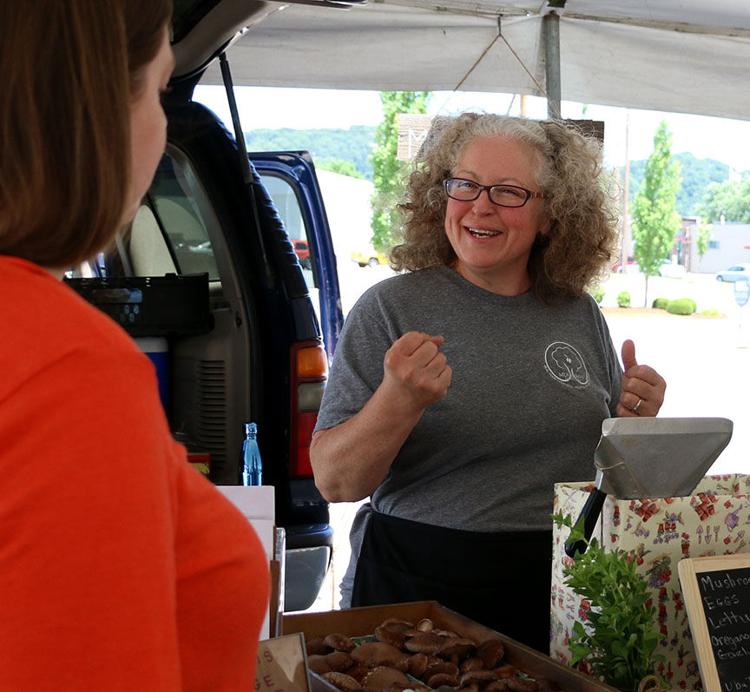 Marilyn Scherr said the produce looks fresher and more alive than what she would see at a chain. She initially intended on not buying anything but ended up with some lettuce, basil and asparagus.
"It's really nice, the vegetables look beautiful," she said.
Leanne Fuhrmann of Fuhrmann Orchards said she enjoys selling her produce at the market because it allows her to answer questions from customers, explain to them how to eat the foods and also receive feedback.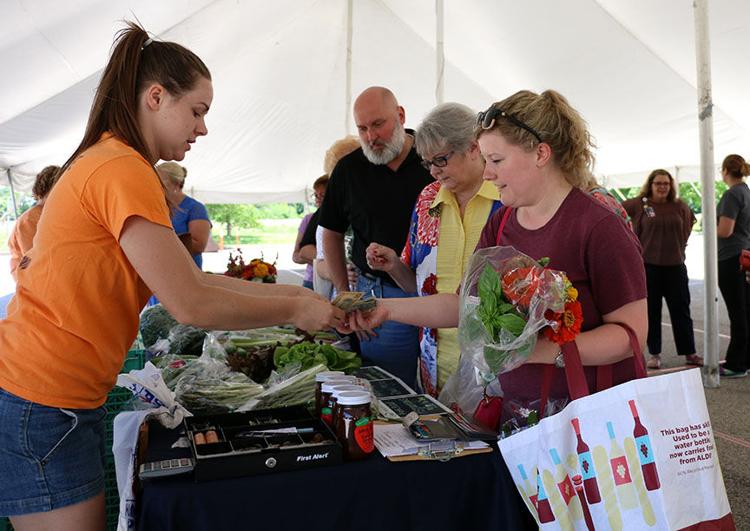 "It's also great to explain to them the importance of buying local because that's what our family does for a living, we're full-time farmers," she said.
The market, located at 24th Street and Bath Avenue, is open from 2 to 6 p.m. every Thursday through October.
(606) 326-2653 |