ASHLAND A 24-year-old South Shore native told Ashland Rotarians on Monday his job "is to be the eyes and ears" for Gov. Matt Bevin and the Department for Local Government in northeast Kentucky.
"I want to be a resource here, however possible, for each and every one of you," said Aaron Thompson.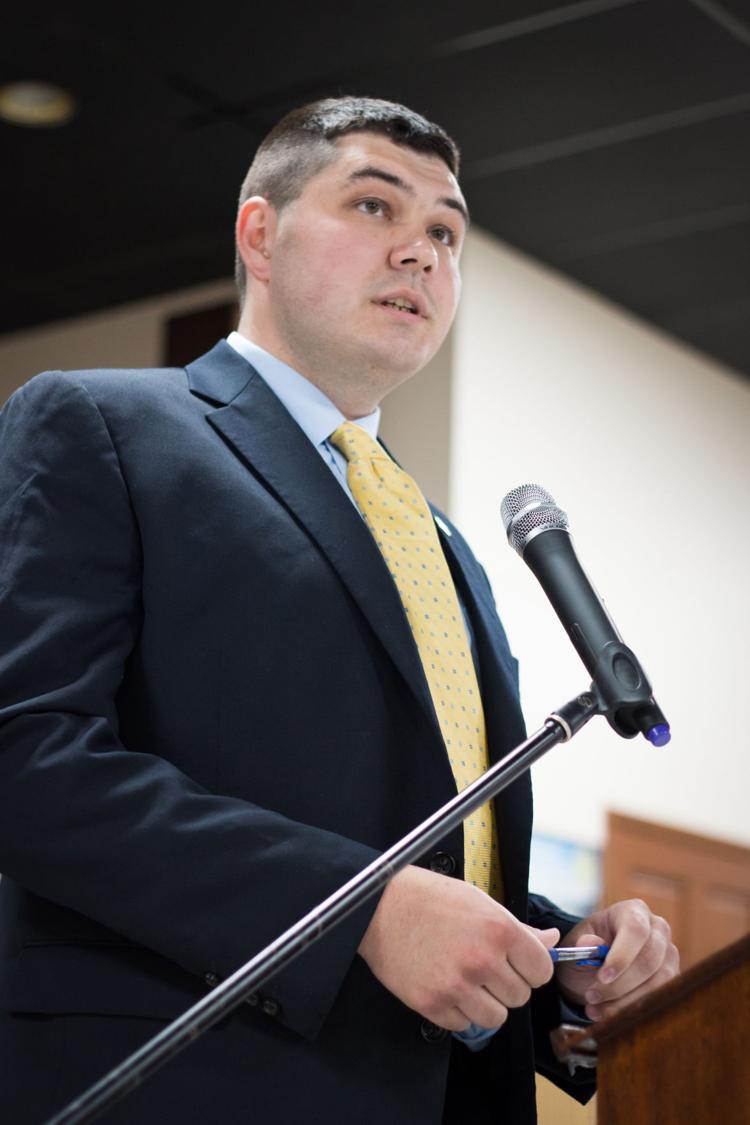 The Greenup County High School graduate is a field representative for 21 counties in Kentucky, including Boyd, Carter, Lawrence and his home county.
After delivering a speech, Thompson fielded questions from Rotarians involving tax codes and economic incentives for the region. He didn't delve into the answers with much detail, but did offer to meet with local residents individually to discuss concerns.
He also said he wants to reach out to nonprofit and educational representatives to gather and relay information to Bevin's office and the DLG.
Thompson studied political science at the University of Kentucky. He interned locally with state government officials, including former state Rep. Tanya Pullin in the 98th District. He later worked in the office of Kentucky Congressman Andy Barr.
Earlier in 2016, he aided Greenup Republican Tony Quillen's campaign in a special election for the 98th District House seat, which was ultimately won by Democrat Lew Nicholls.
Now, he's working as a "direct link" between the region and the new governor's office. On Monday, he reiterated the goals of Bevin moving forward. "His vision for Kentucky is to become the better version of ourselves," he said.
Thompson also offered his cell phone number and email for publication, asking local residents to contact him with questions or concerns that he can pass along. Thompson can be reached by cell at (502) 234-8717 and email, aaronb.thompson@ky.gov.
(606) 326-2651 |