ASHLAND – Police, fire and emergency agencies conducted a drill Tuesday at Paul G. Blazer High School to test their response to school shootings.
The annual safety drill is conducted in cooperation with several local agencies on the premise that armed intruders had gotten into the school and were shooting at students and staff.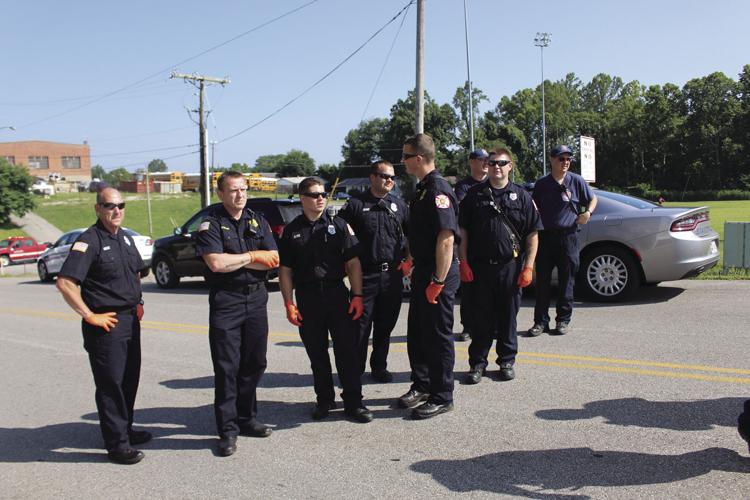 Ashland Police Chief Todd Kelley said that the drill is held in conjunction with the Local Emergency Planning Committee, or LEPC, to test and evaluate resources and reactions in the situation.
Kelley said that the Ashland Independent Schools assisted in the drill.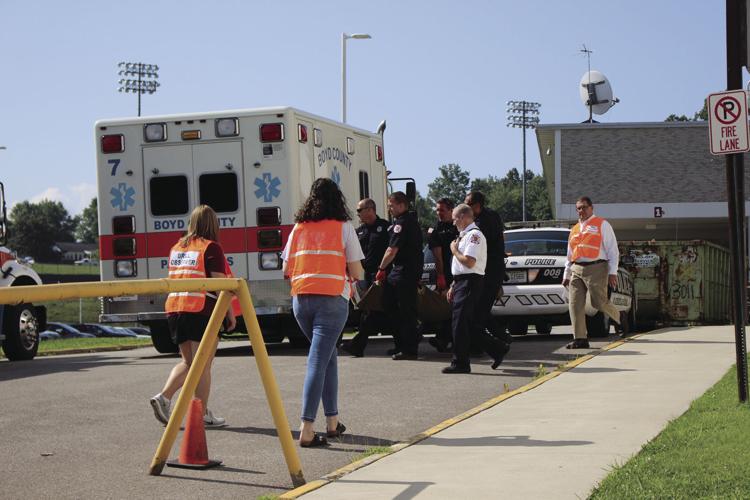 Jamie Campbell, principal of Paul G. Blazer High School, said that the drill exercise helped make the students and community a safer place.
"Today was a great example of why we as a community work together to ensure that our students and staff are safe at school. We are thankful for the dedication and training of our community's first responders," Campbell said.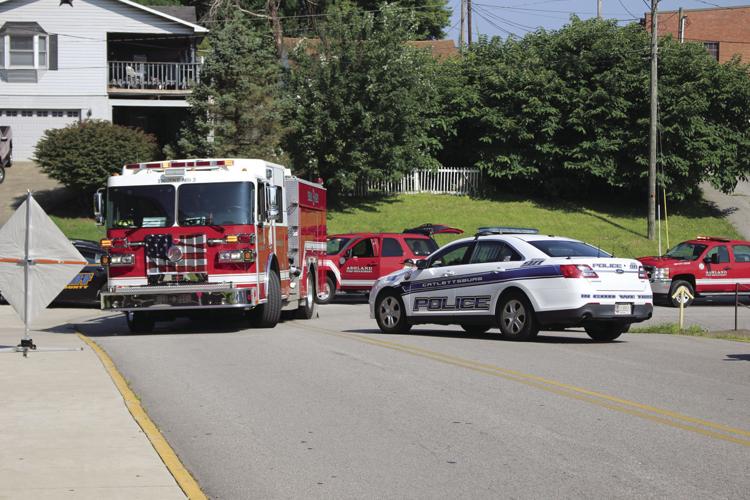 Agencies involved in the simulation included the Ashland Police Department, Ashland Fire Department, Boyd County 911, Boyd County Emergency Management Services, Catlettsburg Police Department, Cannonsburg Fire Department, Boyd County Sheriff's Office, Summit Fire Department, Westwood Fire Department, Kentucky State Police, Air Methods, Healthnet, Kings Daughters Medical Team EMS and Patriot EMS.