ASHLAND A long-time Ashland business had a grand-opening ceremony on Monday for their new location in downtown Ashland.
Domino's, previously located at 942 Blackburn Ave., has relocated to 1243 Carter Ave., a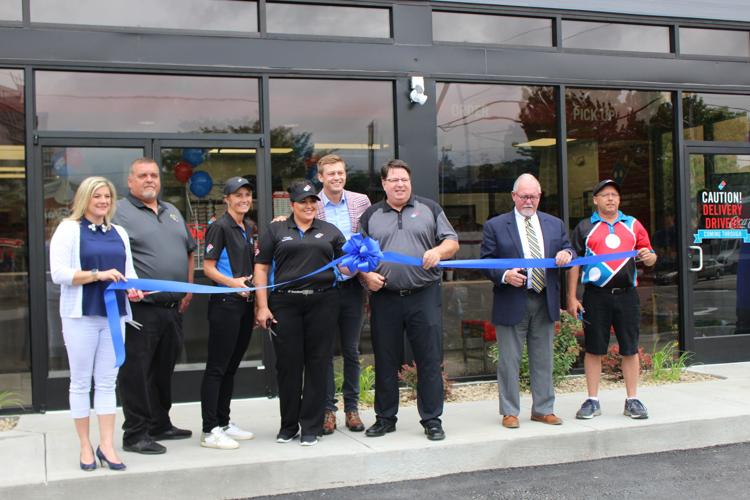 cross from Bob Evans.
Dennis Demen, operating partner of Domino's, said the new location will continue providing exceptional service to Ashland customers.
"We're excited to be in the Ashland community," Demen said. "It's been fantastic for us. We wanted to make our building bigger and better. It's a big step."
Demen said the company owns 33 stores in the area, expanding from Ohio, West Virginia, Pennsylvania and Kentucky.
"It's the nicest store we've opened," Demen said. "We hope to hire 22 new employees."
The Ashland Alliance joined in a ribbon cutting and grand opening ceremony for the new location, with Ashland Commissioners Amanda Clark  Marty Gute joining in the celebration.
(606) 326-2654 |