The Highlands Museum & Discovery Center has announced the lineup for the sixth annual Dancing with Our Stars scheduled for Feb. 2.
The event will be at the Boyd County Community Center. It features local celebrities partnered with professional dancers competing for $1 votes to win the Mirror Ball Trophy.
This year's celebrity dancers and their partners are:
Couple #1: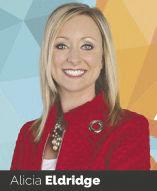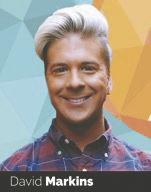 Celebrity: Dr. Alicia Eldridge-chiropractor and owner at Eldridge-Keelin Chiropractic.
Pro: David Markins is a state, regional, and national champion in baton team and Corp, and three-time Ohio State Men's Solo grand champion.
Couple #2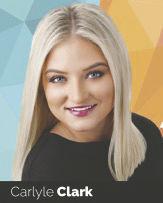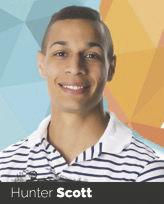 Celebrity: Carlyle Clark is a graduate of the University of Kentucky with a bachelor's degree in biology and her goal is to be involved in the family business, Clark's Pump-N-Shop.
Pro: Hunter Scott is a gymnastics instructor and cheer coach at Pride Athletics in Greenup County. Hunter is also the tumbling coach for the 16X national champion Greenup County High School cheerleaders.
Couple #3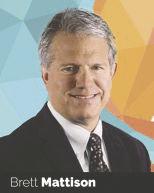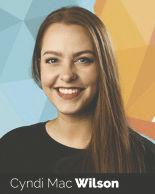 Celebrity: Brett Mattison is the president and chief operating officer of Kentucky Power. He is currently the director of Customer Services and Marketing for Kentucky Power's sister company, Southwestern Electric Power Co. (SWEPCO), in Shreveport, Louisiana.
Pro: Cyndi Mac Wilson has been a performer for over two decades and a dance teacher for six years. She currently teaches ballet, tap, and jazz at Ashland Regional Dance Theatre.
Couple #4: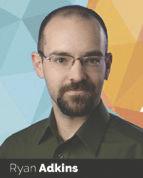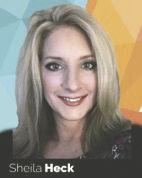 Celebrity: Sheila Heck is a registered nurse in the Intensive Care Unit at Kings Daughter's Medical Center
Pro: Ryan Adkins works in Marshall University's Information Technology Department providing support for "technology enhanced" classrooms. While his formal training dealt mostly with team jazz, modern, hip-hop, and ballet, Ryan enjoys learning new styles and is thrilled to be out on the dance floor once again.
Couple #5: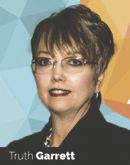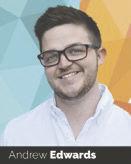 Celebrity: Truth Garrett is the manager of global procurement for Marathon Petroleum Corporation's (MPC) Catlettsburg Kentucky refinery.
Pro: Andrew Edwards is a software engineer working at Infor in Charleston, W. Va. He is no stranger to the stage and began performing at a young age with First Stage Children's Theatre in Huntington and has since performed in 20 productions across the Tri-State.
Couple #6: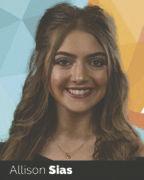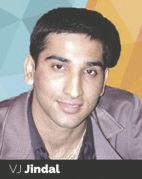 Celebrity: VJ Jindal has been a business owner since the age of 27.
Pro: Allison Sias has danced at Ashland Regional Dance Theatre for nine years and has been a part of the Ashland Youth Ballet for many years.
Couple #7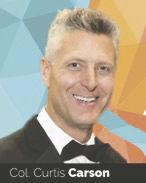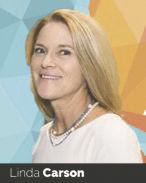 Celebrity and Pro: Col. Curtis Carson and Linda Carson will be dancing this year as representatives of Braidy Industries and Our Lady of Bellefonte Hospital.
Couple #8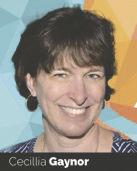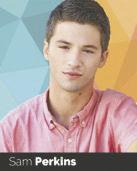 Celebrity: Dr. Cecilia Gaynor moved to Ashland in 1997 to become Ashland's first Infectious diseases physician. In 2014, she became chief of infectious diseases at the Hershel Woody Williams VA Medical Center in Huntington, W. Va.
Pro: Sam Perkins graduated from Morehead State University with a bachelor's degree in theatre. He has been heavily involved with The Paramount Players since the program began.
Couple #9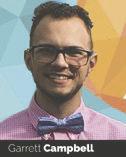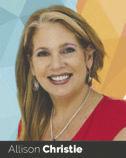 Celebrity: Allison Christie is a realtor with Ross Real Estate Services, a real estate developer, business owner of Christie Cruise and Travel Masters and Ben Williamson Industrial Supply.
Pro: Garrett Campbell is a former dancer for Yvonne DeKay Dance Studio in Ironton, Ohio.
Couple #10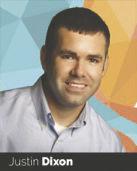 Celebrity: Dr. Justin Dixon practices Urology with King's Daughters Medical Specialities and maintains hospital privileges at Our Lady of Bellefonte Hospital.
Pro: Dr. Grace Dixon currently practices medicine as a part-time radiation oncologist at the Edwards Comprehensive Cancer Center at Cabell Huntington Hospital.
Reservations for Dancing with Our Stars 2019 can be made by calling the museum 606-329-8888 or voting online starting Dec. 1 through the end of the evening on Feb. 2. Dancing with Our Stars includes a cocktail hour at 6 p.m. with a gourmet dinner at 7 p.m. The competition begins at 8 p.m. followed by dancing to music performed by DJ Ross Turner.