GREENUP The case of a Greenup man who police said shot his girlfriend at a residence on Cardinal Point has been scheduled for a Thursday, Oct. 17, pre-trial conference.
Michael Paul Moore, 46, is scheduled to appear in Greenup County Circuit Court on the charges of attempted murder, convicted felon in possession of a firearm, convicted felon in possession of a handgun, theft by deception and tampering with physical evidence. The Daily Independent obtained court records that detail the allegations against Moore.
The charges stem from an incident in January between Moore and his girlfriend, according to court records. The Daily Independent will not disclose the victim's name for the protection of the victim.
"(The victim) said Michael had drank several shots of whiskey," stated court records. The argument began after the couple called a designated driver to take them home after both were intoxicated. Moore opened an alcoholic beverage in the vehicle and the driver told him not to. Then Moore and his girlfriend began to argue when he poured his beer on her, according to court records. Moore left them in his vehicle, and the girlfriend was taken home by the designated driver.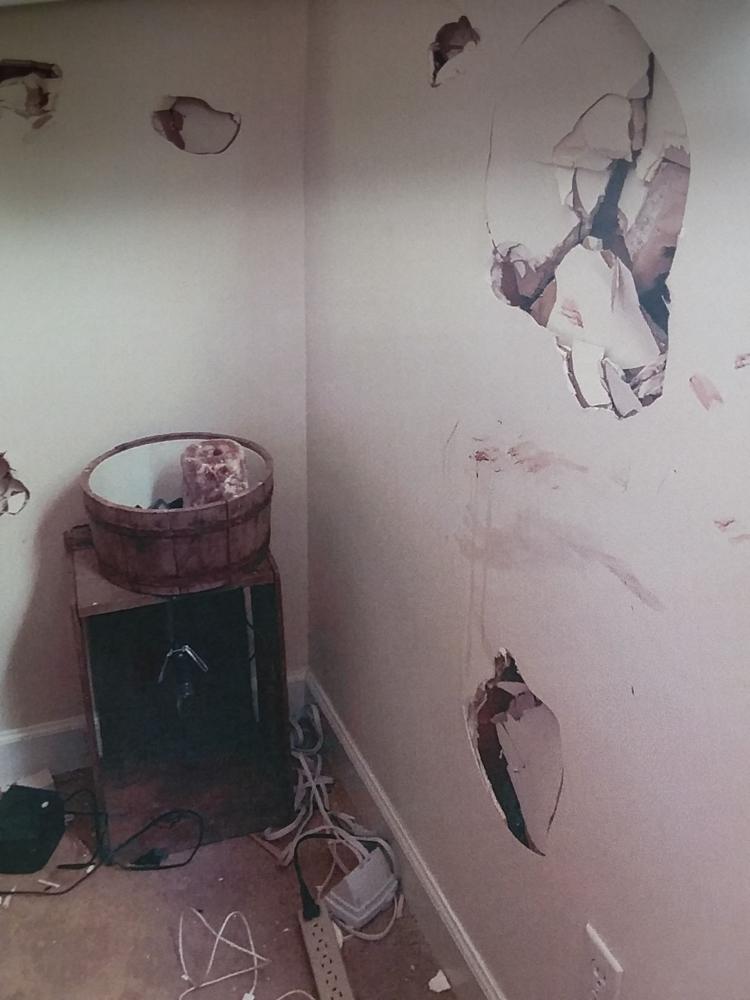 "When she walked inside, she saw where Michael had been punching holes in the wall," said court records. "When she went in the bedroom, she said Michael began pointing her handgun she keeps in her dresser at himself, threatening suicide."
Moore reportedly left the room briefly and the victim said she heard the noise of a shotgun being cocked. The victim then said that Moore re-entered the bedroom with the shotgun and pointed it at her.
"The victim dropped to the floor in a twisted motion in attempt to avoid being shot," said court records. "Moore fired the shotgun one time and the projectile struck the victim in the back on the lower right side. The victim was able to get up and ran out the back door to the neighbor's residence for help."
The neighbor called 911 and reported the incident and tended to the victim's wound. The victim was transported to Our Lady of Bellefonte Hospital where hospital records show she was treated and reported physical, verbal and sexual abuse.
Hospital records recorded a 9-by-4-centimeter rectangular wound with a small hole consistent with a shotgun wound.
Moore was arrested a few days later and told authorities he threw the shotgun into the river.
According to court records, Moore was offered a plea agreement for a 15-year active sentence, $11,772 in restitution for medical expenses with the Commonwealth opposed to the chance of probation. However, Moore has not accepted the agreement.
Moore is represented by defense attorney Rhese McKenzie.