ASHLAND Dozens came to the Transportation Center for a spirited ceremony and then marched through downtown Ashland in memory of the Rev. Dr. Martin Luther King Jr.
The well-organized event of the Boyd and Greenup Counties NAACP included a dramatic speaking presentation by Rabbi Jean Eglinton of Huntington.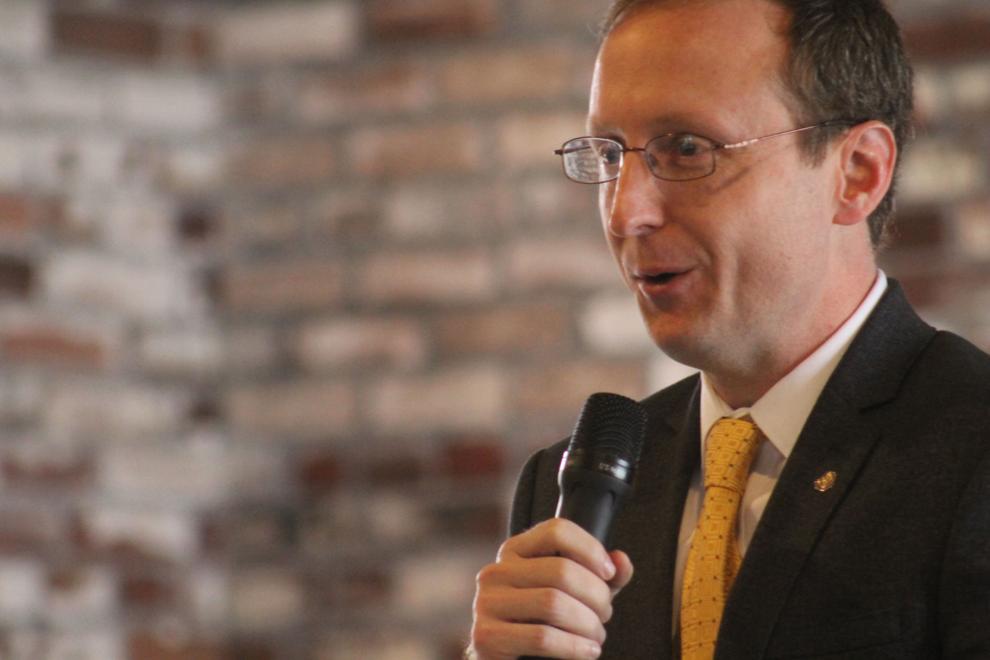 She spoke about Moses and his interaction with God in Exodus about freeing the Israelites.
"What would you say? 'Why me?' Moses said 'Who am I to go to Pharoah?' Really Moses? Sounds kind of like a no to me."
Of course, Moses was convinced and did as God directed him.
"Sometimes you just gotta do it," Eglinton said. "Even when it is dangerous as it was for Moses, as it was for Dr. Martin Luther King. He knew he was endangering his family and himself. He chose to lead us, to annoy us, to discomfort us, to drag us a little bit closer to justice, a little bit closer to freedom."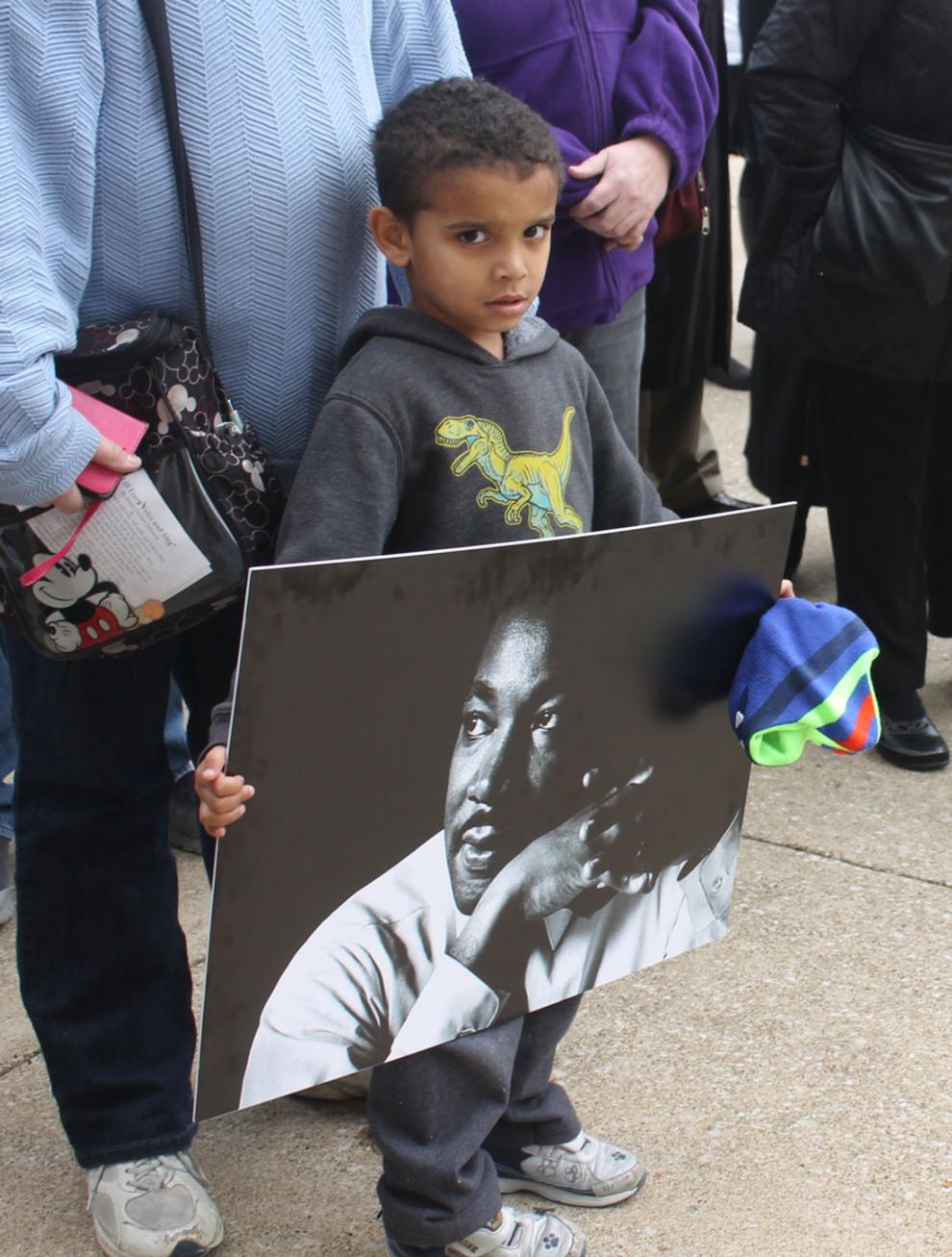 Eglinton said President Obama told us "democracy, citizenship is an everyday responsibility."
The key, she said, was to believe in your own ability.
"If something needs fixing, show up, believe in your ability to make change," Eglinton said. "No one does this alone.
"If you believe the long arc of history points toward justice then maybe we can have the courage, all of us, together, to go to Pharoah. Can we do it? Yes we can! Yes we can?"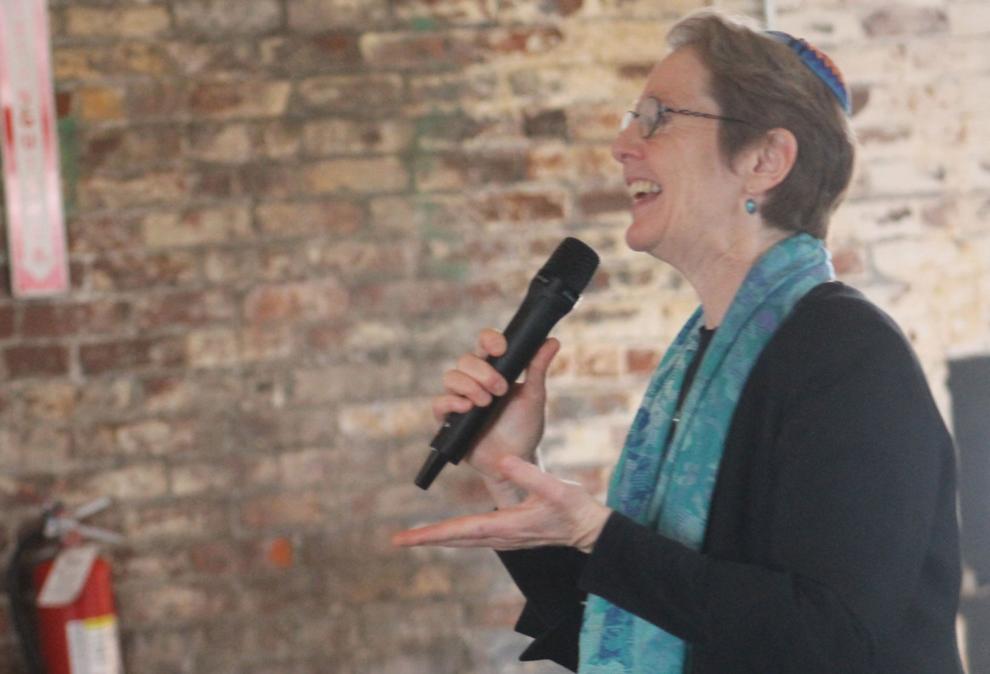 City commissioner Matt Perkins, the mayor pro-tem, spoke on behalf of Steve Gilmore who is out of town.
"Today is a day of dividends," Perkins said. "We are so fortunate that there's a whole generation of children who have only known a black president. They will not know some of the struggles that some of us have seen But I assure you we are not done investing in civil rights. There is more to be done."
Susan Taylor of the Paramount Players sang two selections and Bren Martin, a co-chairman of the event along with retired judge Marc Rosen, read a poem she had written for the occasion.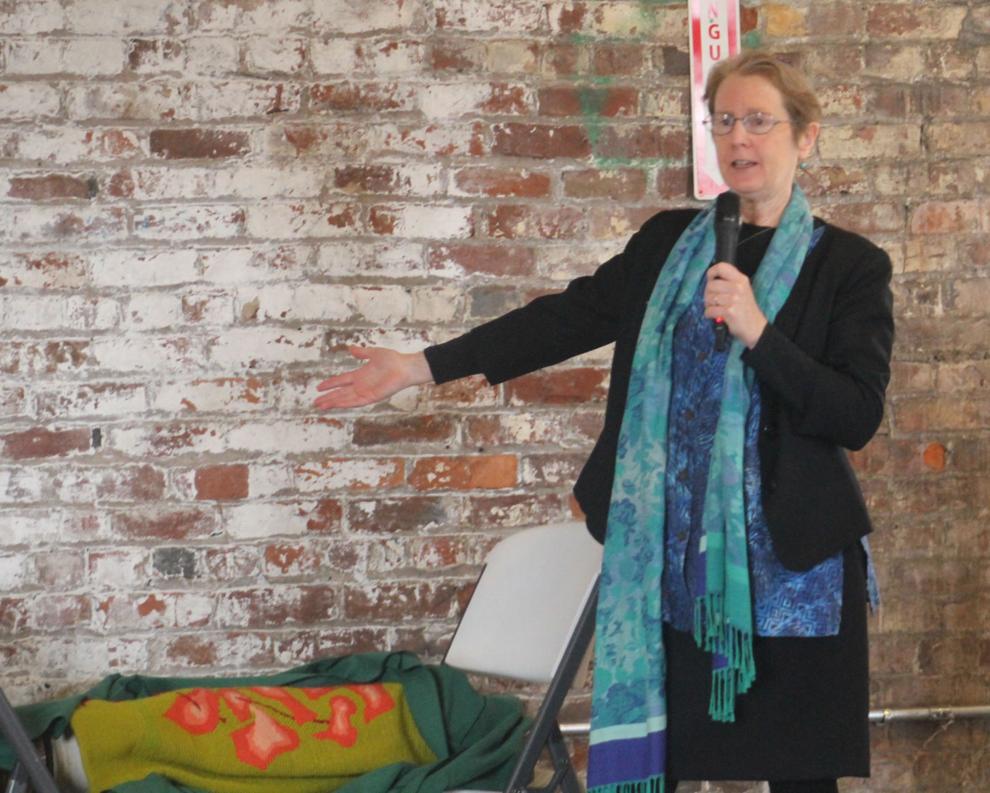 Three area schools were winners of the inaugural banner contest. Caycee Tackett of Hager Elementary, the sixth-grade class at Rose Hill Christian School and Paul G. Blazer High School.
The three carried banners at the front of the march that went from the Transportation Center, to Greenup Avenue, up 14th Street and down Winchester Avenue to the First Presbyterian Church for a free lunch to those who participated.
(606) 326-2648 |