ASHLAND No one gets to the top alone, and Keeston Clark made sure to point that out Thursday when he accepted a top award for his leadership in Paul G. Blazer High School's Junior ROTC program.
Clark shared the credit with his faculty mentors for keeping him pointed in the right direction, his fellow cadets for their teamwork, and his Army veteran grandfather for recommending he join ROTC when he was in middle school.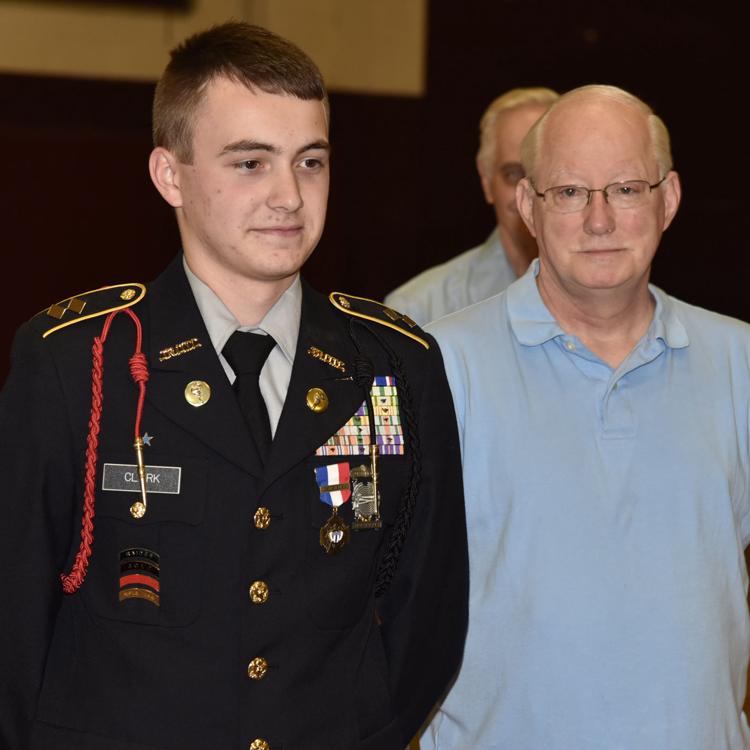 Clark is the recipient of the JROTC's highest award, the Legion of Valor Bronze Cross for Achievement. The award puts him in exclusive company: it is presented at most to one in every 4,000 cadets. It is the first awarded to a cadet in the Blazer program, and only the second or third in Kentucky, said senior instructor Matt Chapman.
Clark, 18, received the award for academic excellence, leadership potential and service in his school and community.
Now a senior, Clark joined JROTC in seventh grade on the advice of Roy Wilson, his grandfather. Wilson was looking on when Clark received his award from state Sen. Robin Webb, D-Grayson.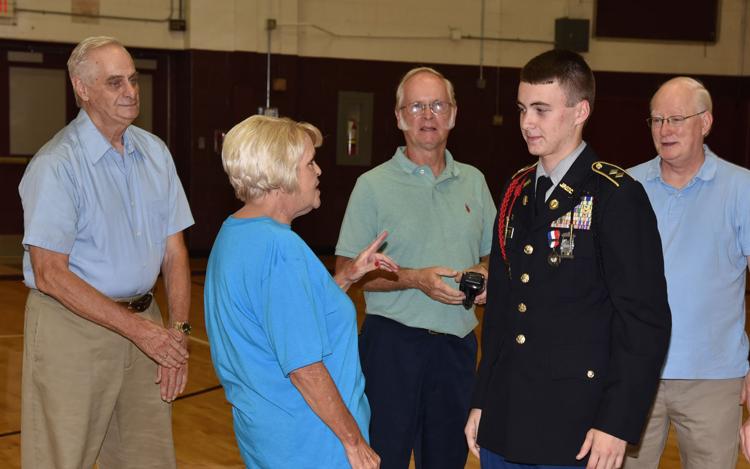 An army veteran, Wilson counseled Clark that the program would be good for him, Clark said.
"I didn't know I was setting an example," Wilson said before the award ceremony. "It makes me feel proud of him. I think he's going to be the tops."
"I've always wanted to be in the military and I believe in everything the military stands for," Clark said, rattling off the U.S. Army's core values of loyalty, duty, respect, selfless service, honor, integrity and personal courage.
"In my sophomore year, I decided I wanted to be an officer, and then I worked toward the goal of an Army scholarship," he said. Results of his scholarship application are pending and he believes he will find out by the end of the month.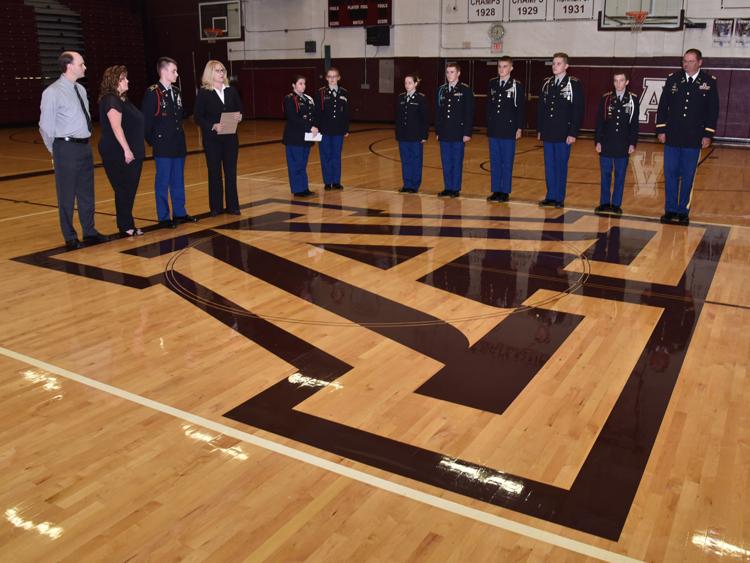 "He's a great individual and a great potential leader," Chapman said. "It's also a team effort. Without a team behind you, you can't be successful."
With the award, Clark's name is entered in the Congressional Record and stored permanently at the Library of Congress, Chapman said. Clark plans to attend Morehead State University and hopes for a career as an Army officer.
(606) 326-2652 | mjames@dailyindependent.com