ASHLAND J. Larry Moore said he learned more in the seven years he directed the Paul G. Blazer High School band than any other time in his career.
Moore came to Ashland in 1965 as a 25-year-old with high aspirations for high school bands. He left quite a legacy during his days from 1965 to 1971 when the band typically marched more than 100 and were regarded as one of the best in the state.

Band members from the Moore days had a reunion last weekend that included touring the new Putnam Stadium, the high school band room and a dinner at the Elks Lodge. The group also made a $600 donation to the high school band.
Moore spent the first hour at the Elks Lodge greeting former band members and renewing acquaintances. He told Cathy Goble, a majorette and flute player who graduated in 1968, to organize it as soon as possible.
"Cathy was always one of my leaders. I told her I wanted to do this before I get too old to walk and talk," he said. "I'm 77 now and feel differently than I used to. I loved you guys more than anybody ever."
Moore's precision marching bands became a staple during the football seasons. His bands did a different routine every Friday night unlike today's bands that march the same contest routine week after week.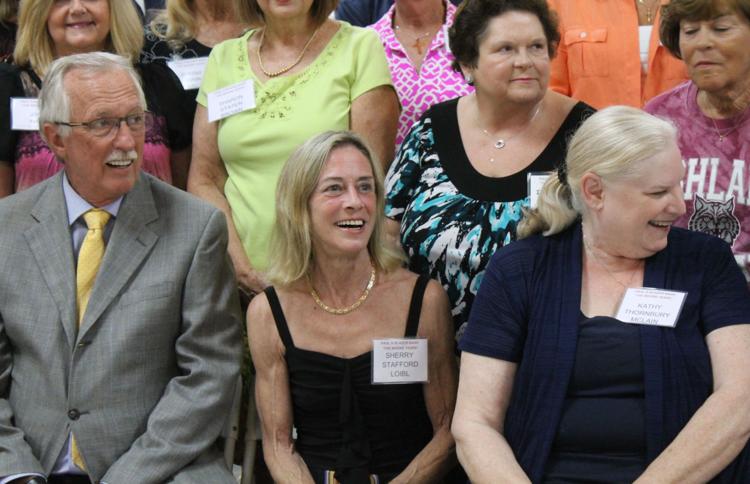 Larry McGuire, who graduated in 1967, sat under Moore for three years in the Tomcat band. "The transition was not only with us but the culture of Ashland," he said. "He was rigid but in a diplomatic way. He was trying to change the culture, that was the challenge. It was new music."
Moore said it was a newspaper article in the Ashland Daily Independent written by the late Paul Sierer in a music column that changed his tune about band music in 1969.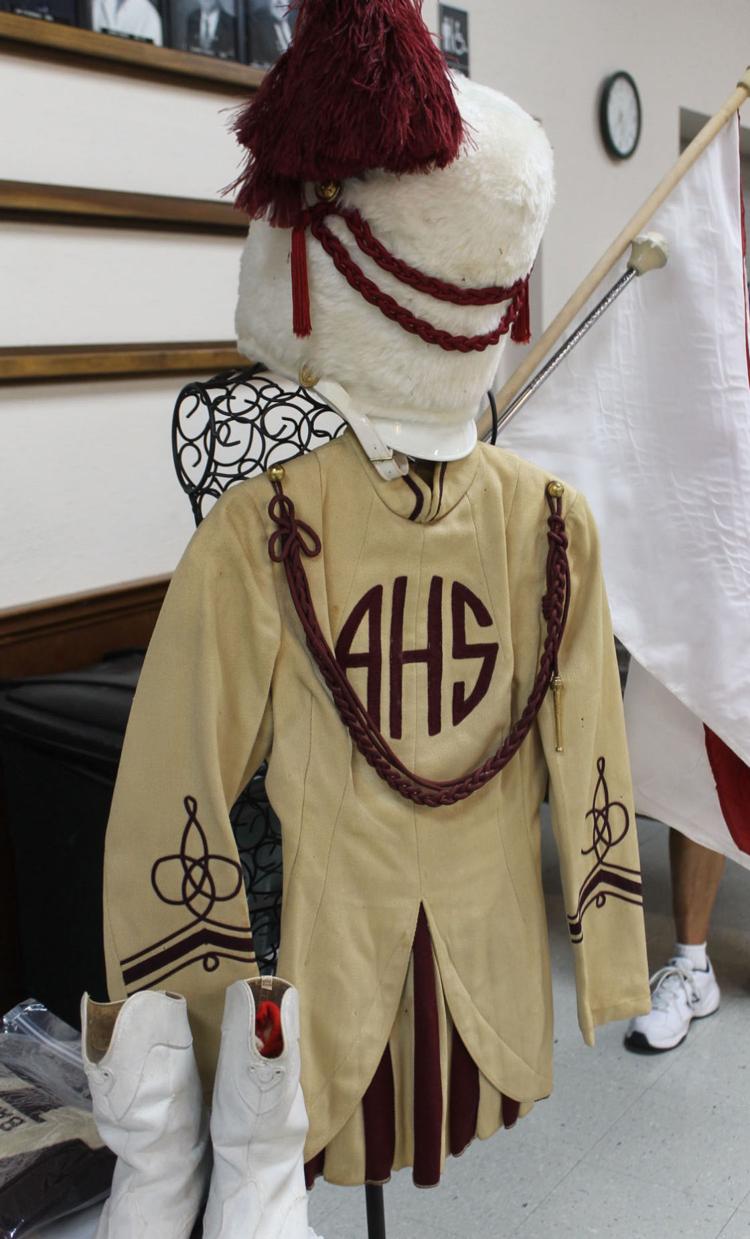 The band performed a piece from a Franck Symphony in D Minor and Moore said, "It was extremely boring. Paul Sierer put in the ADI the Tomcat band needed more toot and less flute and it stuck with me. We needed more sound out of this band. It changed my whole attitude and we started winning contests. We won the State Fair (competition) and that was a big deal back then."
Moore said Goble remains one of his closest friends from the era but his greatest band member was Mike Accord, who is first chair clarinet for the Lexington Philharmonic.
Ashland had multiple All-State band members during Moore's tenure and he also had the first asphalt marching field in the state, had the first flag corps, and the first tuned drum section. The Tomcat band became known for its excellence under him.
"We had 1,450 students in the top three grades," he said. "It was before the executives of Ashland Oil decided to leave. Ashland Oil was a big supporter of the Paul Blazer band.
Chuck Charles, the Ashland mayor, was a trumpet player in the Tomcat band who graduated in 1968. "I think he made a proud effect on all the students both musically and personally. There were many instances where he went out of his way for a student to help them even when it was non-musical."
Moore was in tune with the Tomcat sports programs and they were strong in the 1960s era, including a state football championship in 1967, three state baseball crowns from 1966-68 and a strong basketball team that won four 16th Region titles in the span he was band director.
"A good band director supports the community and the sports program," he said. "Go to a school where the band fights the athletics and the band loses."
Moore coordinated with Tomcat football coach Jake Hallum during the championship season. Hallum would run to salute the band after victories. Moore said his administrative support with Clyde Hunsaker as principal and William Shattles as superintendent was strong and coaches Harold Cole, Jake Hallum, Steve Gilmore, Herb Conley and Glenn Riedel were assets who thought and taught like he did.
"They were serious and I was serious," he said.
Moore said his bands never "marched with a hole," in other words, no one ever missed marching in a competition. "Absenteeism was not accepted. We never marched an absence in a contest. They wouldn't let their parents tell them to stay home."
Moore left Ashland after the 1971 school year to be the director at Holston High School in Knoxville where he stayed for two years after some "failed promises." He came to Lexington Lafayette in the fall of 1973 where he continued his directing career for seven more years. His son, Steven, was the band director at Lafayette from 1986-1996 and won six state championships. Steven is currently the Dean of the School of Music at the University of Miami (Fla.).
Moore has a fundraising business with his wife called Moore and Moore. He has been doing that for 35 years, he said.
The band members who came to the reunion posed for a group photograph before the dinner.
(606) 326-2648 |