KENOVA With three weeks of work down, Appalachia Service Project volunteers continue to lend a helping hand with local home repairs.
ASP is a nonprofit Christian ministry that focuses on renovating substandard housing within Central Appalachia. Each week, around 80 volunteers from all over the country come together to help out.
They are all stationed at South Ashland United Methodist Church and are overseen by four staff members.
Briggs Kirby, the ASP finance coordinator for the Boyd County center, said the volunteers work on about 11 homes per week, with some projects taking multiple weeks to complete.
"We're doing everything from wall foundations to flooring, roofing and basically everything in between," said Kirby, who was visiting a work site in Kenova on Friday where volunteers were installing a new tin roof.
He reflected on the three out of seven weeks completed so far, saying all of the projects have gone well.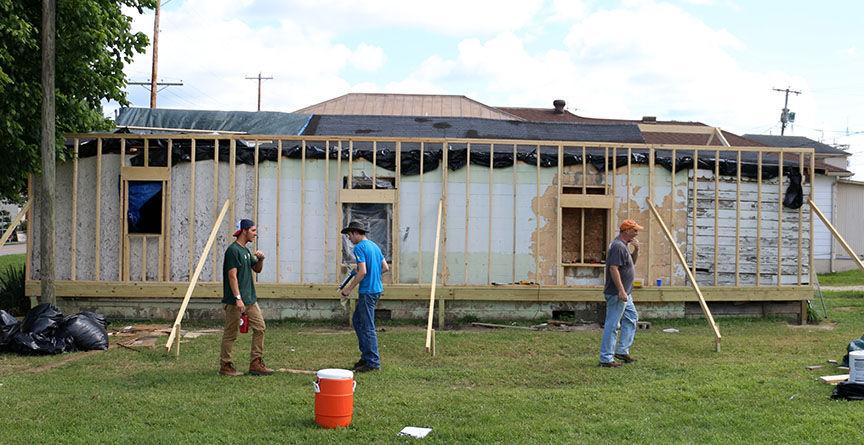 When it comes to the amount of homeowner applications being filled out, he said there weren't a lot in the beginning. However, as word spread they have seen an increase.
Kirby said within the last couple of weeks, the application pool has doubled.
This is the first time ASP has come to Boyd County. Kirby explained the area isn't what the group is typically used to, saying ASP usually goes to places in "back road Appalachia."
"We're not used to as much industry and just kind of big buildings and stuff like that. It was a little bit different feel for us, but we know the need is out here," he said.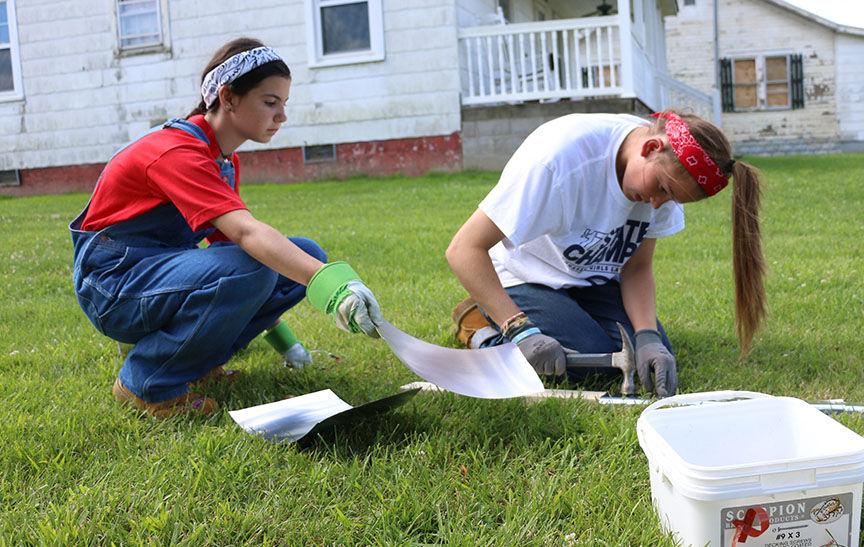 Kirby noted volunteers often stay in abandoned buildings or old centers, saying it's been incredible for the United Methodist Church to welcome them. He also touched on the people of Ashland, saying they have been beyond gracious.
"That kind of has blown us out of the water. Everyone we meet is interested in who we are and what we're doing, so it's probably some of the nicest people I've met, to be honest," he said.
Bucky Clinton, program manager for Cohasset ASP, was with the volunteers on Friday. He said his group from Boston included 52 volunteers.
"We work all year so we can spend nine days — five days of work and four days of travel — just to fix up folks' homes that can't do it for themselves financially or physically. I think that's the big hit," he said.
(606) 326-2653 |