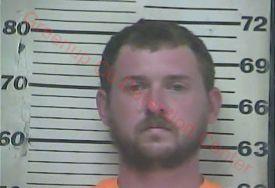 As featured on
GREENUP One man is dead and another is facing charges following an ATV crash early Wednesday.
Andy Nathan Wilburn, 52, of Garrison, Kentucky passed away Monday August 9, 2020 at his residence in Garrison. Mr. Wilburn was born May 29, 1968, in Portsmouth, Ohio, a son of Missouri Jane Potter Wilburn and the late Robert Nathan Wilburn. He retired from Castle Marina in Greenup, where eve…
Carol Estep Maynard, 76, passed away on August 7, 2020, peacefully in her sleep at home. She was born December 9, 1943, at McAndrews, Ky. She's preceded in death by her husband Roy E. Maynard; as well as her parents Ed and Hazel Estep; brothers Ostis, Edgar Alvert, and Earl Estep; and sister…
Joseph H. Charles, 86, of Ashland, died Saturday, August 8, 2020, in the Community Hospice Care Center. He was preceded in death by his loving wife Lucy Charles. A private service will be held. STEENFUNERALHOME.COM.