Inside the Game with CNHI Sports, Ep. 34
Bill Burt and George Bremer discuss the NFL schedule and Tom Brady's return to New England; Elton Hayes and Kevin Brockway reflect on Coach K's retirement; and Clay Horning breaks down the worst defensive play in baseball in recent memory.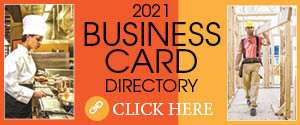 Glo Stidham Whitt of South Charleston, WV, formerly of Catlettsburg KY passed away on June 19, 2021. She is survived by her children, Judson Whitt, Lee Jones, Daniel Whitt, and Robin Whitt, five grandchildren and four grandsons. As requested there will not be a public service.
Dreama Cooley, of Catlettsburg, passed June 18, 2021 at Community Hospice Care Center. Surviving is Husband Larry Cooley. Funeral service, 1 PM Tuesday, June 22, 2021, Neal Funeral Home, 2409 Center. Burial at Warner Cemetery.