ASHLAND A handful of players from the Ashland National Little League's back-to-back state championship teams from 1976 and 1977 went into full-scale memory mode on Saturday.
Coaches and players showed up, hugged on each other, laughed at each other in a giant team photograph and remembered the good old days when Little League baseball was king in Ashland.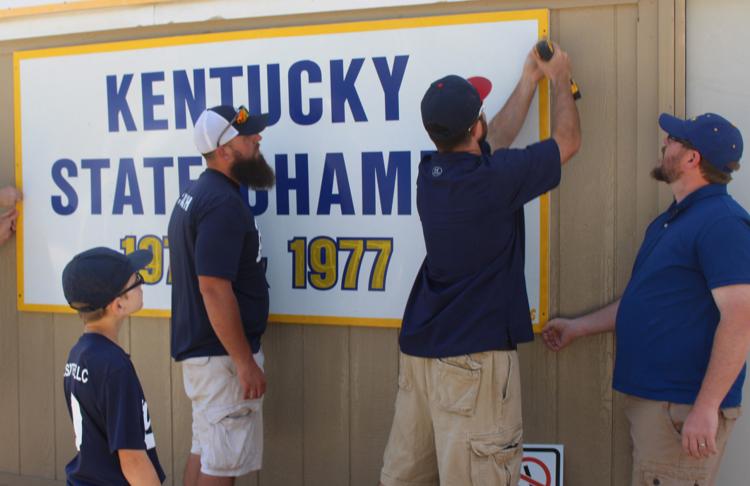 "Some days I lay in bed and think about them and how good they was," said Dave Withrow, who managed the 1976 team.
The '76 team was the league's first state champion in 15 years and advanced to the semifinals of the Southern Regional in St. Petersburg, Florida, despite being loaded with 11-year-olds.
"I think we had eight or nine elevens," Withrow said.
Daniel Smith and Jon Webb were key 12-year-olds who provided big hits and strong pitching.
That made the next year's team even more dominating. Bobby Mills, who played on both teams, may have been the best of the best.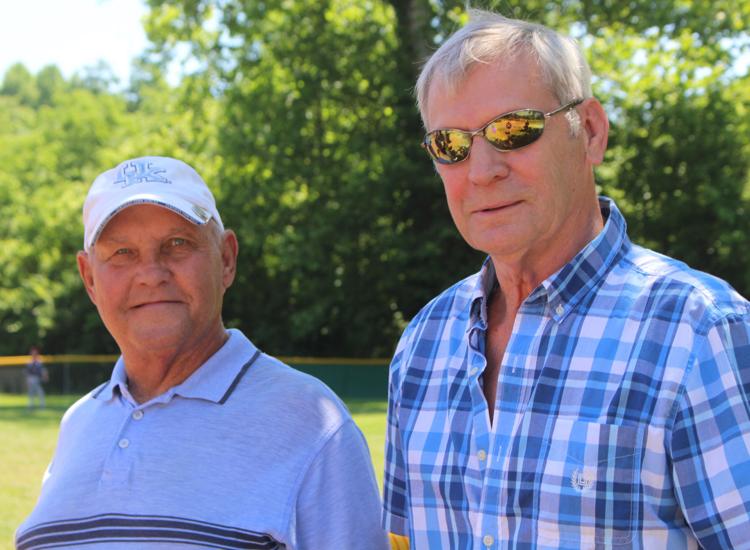 "Bobby Mills was one of the best Little League players I've ever seen in my life," said Chris Queen, who was on both teams. "I'm glad I got to play with him and glad I got to play with him in high school as well."
Mills and Bobby Trimble were the top pitcher on the 1977 team and both had powerful bats.
Mills cranked out several home runs and had a 5-for-7 game with 12 RBIs in a 32-1 rout of Elkhorn City.
"Even our leadoff hitter, Bobby Trimble, he was small but he could smack a home run," said John Gifford, the manager in 1977. "It just takes the starch out of a pitcher."
Both teams fared well in the Southern Regional. The '76 team won two games before bowing out against Johnson City, Tennessee, 11-8 while the '77 team went 1-1, losing to Tampa, Florida, 9-1 with former New York Met great Doc Gooden patrolling centerfield.
"We thought we were going to win in Florida and go to Williamsport (for the Little League World Series)," said Tom Woolley, who organized the reunion. "We got beat by some good people."
Bruce Russell, who had a key defensive play in a 5-4 win over Boyd National in the early rounds of 1977 play, said "we felt like could beat anybody. You could feel it coming, even in the dugout."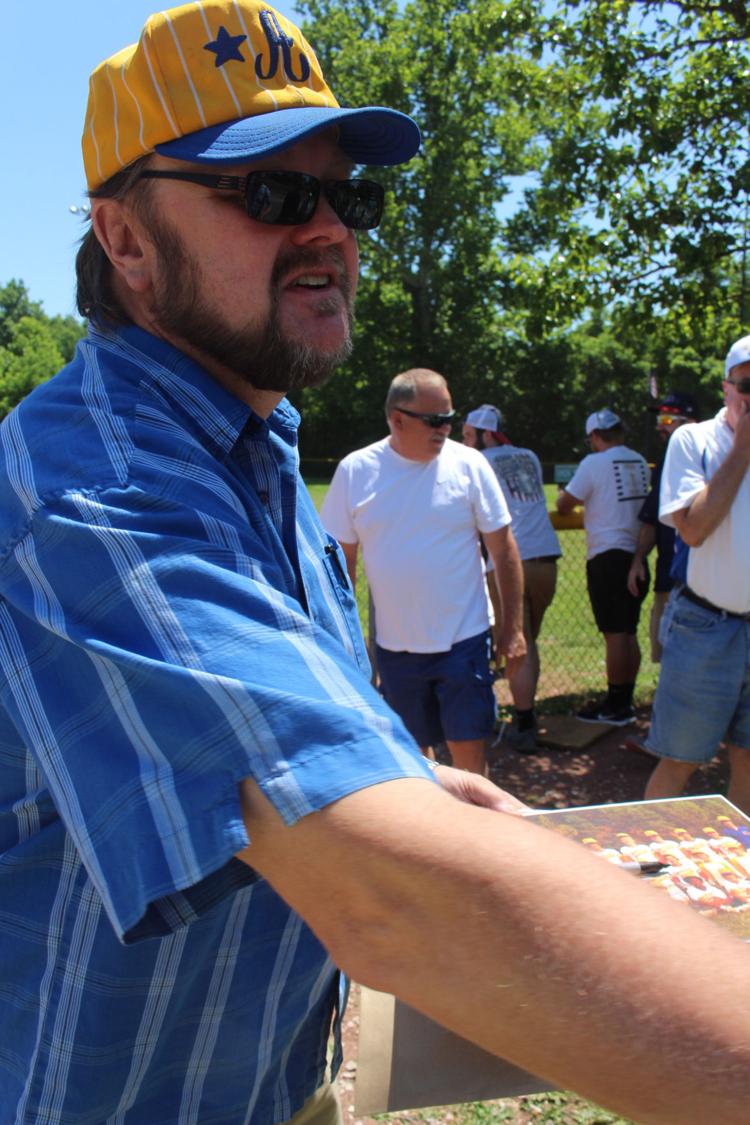 Gary Farrow recalled betting a big hit against a close friend when Ashland National played Ashland American in 1977.
"My favorite memory is when I hit a grand slam off one of my best friends, Sherman Henry," he said.
The '77 team included some big players and some questioned the age, Woolley said.
"They started asking for our birth certificates," he said. "We were kind of big, but we were all legal," he said
Gifford said the entire league banded together for All-Stars, including coaches from nearly every team.
40 years later: Ashland National Little League All-stars remember
ASHLAND The 1976 and 1977 Ashland National Little League All-Stars gathered on Saturday for a reunion at the Big Sandy Complex.
The state championship teams advanced to the Southern Regional in Florida and each won games there before being eliminated.
Coaches and players from those teams talked about the good old days.
"When we got into All-Stars, we got a lot of help from all the coaches," he said. "The key to the league was we got along."
Gifford, who has been out of coaching for decades, said he stays in contact with his staff that included Richard Lee and Pete Wonn.
"My dugout coach, Richard, was over at my house playing Rook with us last night," he said.
Gifford said the team flew to Florida in 1977 and it was the first time in the air for himself and many of the players.
The community was behind the team, Lee said.
"Back in those days downtown was quite a busy place," he aid. "We'd stand on the corner with buckets and we had some people in the league who were quite influential."
ASHLAND They were Ashland's "Boys of Summer" in 1976 and 1977 with a following that brought …
Eddie Riffe, who played in 1977, was thrilled to be part of it.
"It was a great league with some great coaches and great ballplayers" he said. "It's good to be part of something like a state championship in the City of Ashland. We didn't do it once, we did it twice. Big thanks to the coaches and dads who put in a lot more hours than we did."
Ashland National has not won a state championship since 1977.
Ashland American has won twice since then in 1986 and the last time in 1990.
(606) 326-2648 |