Ashland Invitational Tournament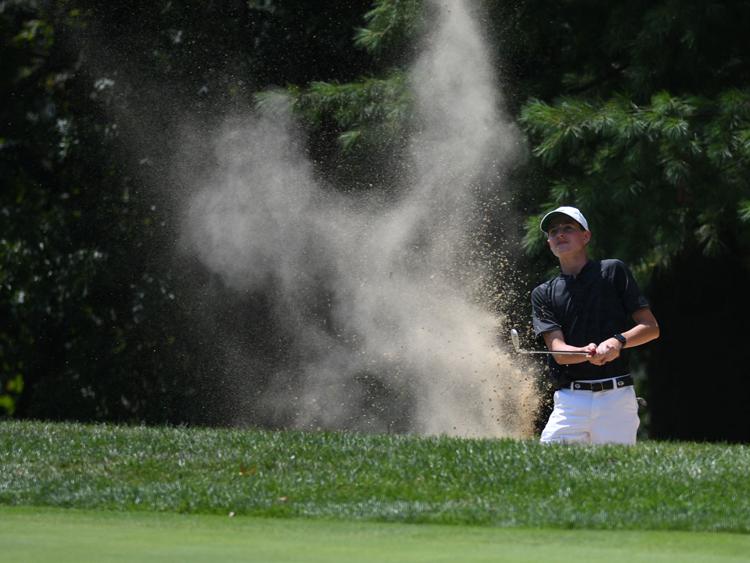 As featured on
BELLEFONTE Logan Liles didn't realize just how pivotal his 6-foot putt was.
Julia Nunley, 77, of Rush, passed away Sunday, October 13, 2019, at her residence. She was born March 12, 1942, in Scioto County, Ohio, a daughter of the late Glen and Virginia Williams Bradford. In addition to her parents she is preceded in death by her husband, James Ray Nunley and her bes…
Mary Lou Boyles, 79, of Greenup, Kentucky, went to be with the Lord October 12, 2019, at Our Lady of Bellefonte Hospital in Russell, Kentucky. Mrs. Boyles was born September 12, 1940, in Greenup, Kentucky, a daughter of the late Roy Lee and Mary Edna Callihan Coffee. She was a member of Litt…
Calvin Walter "Miner" Kirk, 89, Ashland, died Thursday. Visitation Friday 5 to 8 p.m., Kilgore & Collier Funeral Home, Catlettsburg. Funeral Saturday, October 19, 12 p.m. Kilgore & Collier Funeral Home. Ashland Cemetery.
Ira Cleveland Adkins Jr., 74, of Wurtland, died October 13, 2019. Funeral 11a.m. October 17,2019, at Friendship Old Regular Baptist Church. Burial, Friendship Cemetery. Visitation,6 p.m. Wednesday, at church. Arrangements by Wright's Funeral Home Condolences, wrightsfuneralhome.com.
REBECCA JAYNE (BECKI) HANKINS HIENEMAN, 38, of Ironton, Ohio, stepped into heaven on Friday, October 11, 2019. The Lawrence County, Ohio, native was born August 12, 1981, a daughter of Roger and Debra McClaskey Hankins of Ironton, Ohio She is also survived by her husband, Charles Christopher…