Wilder focuses on link between environment, health in Senate race
ASHLAND Democratic U.S. Senate candidate Sellus Wilder said he wants to run as a "progressive" candidate in a state where he believes Democrats run races like Republicans.
"I am a progressive candidate and that's a very unusual thing in Kentucky, in fact on a statewide level I don't think it's ever been tried before," Wilder said.
"My sense is one reason voter turnout has been so low election after election is because we keep fielding statewide Democrats who compete with Republicans to see who can be the most conservative... and run away from the Democratic party the most."
He went on to say running as a progressive Democrat will be the only way to beat Sen. Rand Paul in November, and that not running in this way "takes the (Democratic) base for granted."
When asked what he meant by the term "progressive," Wilder said true progressives "value people over profits."
"Our decisions should take into account the lives of the people they affect, rather than corporations, rather than stock holders. We need to actually put people first," he said.
Wilder, from Frankfort, was first elected as a city commissioner when he was 27. He was later voted by his peers to be Mayor Pro Tem, which is a role similar to being a vice mayor. It has been four years since he has served on the city commission.
His foray into national politics was inspired by his work as an activist filmmaker and producer.
Wilder directed a documentary film "End of the Line" focused on a grassroots movement to fight the Bluegrass Pipeline installation.
The film has won awards at film festivals across the country, such as the Colorado Environmental Film Festival, the IndieFEST Global Film Awards and the FilmShift Festival.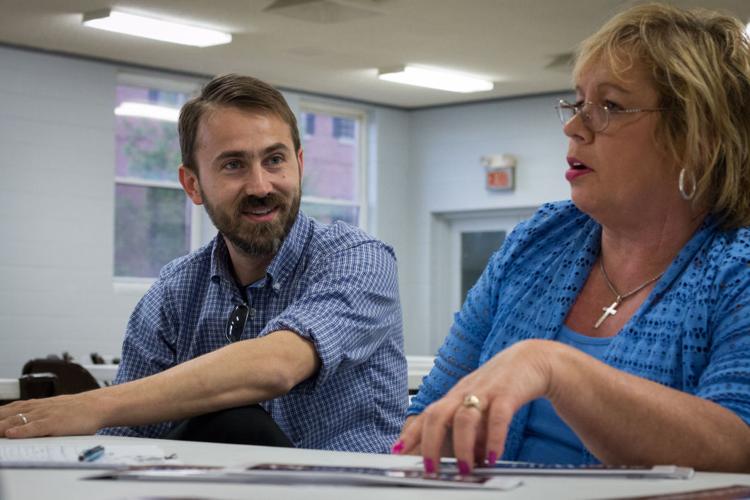 Wilder grew up on a farm in Henry County, where he said he grew up poor without realizing it at the time.
"We were happy," he said. "We had everything we needed."
But one of the most important lessons learned through his upbringing was the connection to healthy land and healthy people.
He said industrial pollution is worst in rural areas and access to affordable health care is detrimentally low.
Wilder said he would like to see the private health insurance portion of the Affordable Care Act repealed and Medicaid be expanded to cover every one so that those in the health care industry can focus on caring for people instead of increasing profit margins.
More than anything, Wilder said he wanted to run for Senate so that he could be a representative on a federal level that was more focused on looking out for constituents than only being a voice on national issues that may or may not directly effect Kentuckians.
"There is this debate on whether or not government is a good or bad thing. I think it's neither," Wilder said. "We have a representative republic. Our government should be a reflection of us. Or, it should be."
Wilder is facing six other Democratic opponents in the spring primary. Election Day is May 17.
(606) 326-2653 | lbellamy@dailyindependent.com